by George Landrith     •     Townhall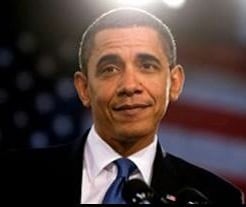 Having just returned from his Africa visit last month, many of the President's supporters in the US have described the visit as an unqualified success. But the truth is like his lack of engagement in the Middle East, the former Eastern Bloc and ASIA, the consequences of the President's inattention to Africa is there for all to see. And South Sudan is a shining example. In 2011, the people of South Sudan agreed to become independent of Sudan, a reprehensibly brutal failed state. South Sudan had the support of the international community and along with its oil resources she had high hopes that her people could be lifted out of poverty.
But in two short years a civil war began once President Salva Kiir sacked his Vice President, Riek Machar, whose political ambitions and pocket-lining had become too great to bear.
As with virtually all-things Sudanese, the conflict cleaves along tribal lines rich in distrust – Kiir is Dinka; Machar is Nuer – and the brutality is hard to fathom. Now some 2 million South Sudanese are displaced, food and aid are in short supply, and the future of a nation stands in doubt.
Two weeks ago the White House turned its attention to South Sudan but only after nearly two years of a bloodshed. And he's delivering a very simplistic message: If the government and the rebels can't agree on a peace agreement by Aug. 17, sanctions will follow.
But this approach is short sighted. While it may look like the Obama Administration is taking needed action, this response is a far cry from the real work that is needed.
For starters, peace cannot be forced upon warring parties – particularly in a matter of just weeks. Israel, Palestine and their 70 years of conflict should be stark reminders of that for any American president.
Then again, Mr. Obama presumes that the current draft of the peace deal is a fair deal – or, worse yet, that any deal is better than no deal. But the details matter. For any lasting agreement that moves South Sudan towards stability, both sides must be committed to ensuring its implementation. Indeed, a peace deal that fails could move the parties farther from each other than they are now.
Finally, bad behavior should not be rewarded. If Mr. Obama has his way, on Aug. 17 the peace agreement would grant Machar and his rebels equal seats at the ruling table, and imbue Machar himself with equal status and powers as President Kiir. This is not only a recipe for dysfunction – it encourages any faction that cannot win an election to take up arms in rebellion.
One thing all sides agreed upon back in 2011 was that they were opposed to the Khartoum regime. Once they became an independent nation, too little effort went into building the strong institutions that democracies requires — institutions that check the greed and ambitions of individual power players such as Machar.
Solving this humanitarian crisis will require hard work. Sustained focus, however, is not the Obama Administration's diplomatic strong point – amply demonstrated by his Russian "re-set," the Arab Spring's free-fall, and his Asia "pivot." As U.N. Undersecretary-General for Political Affairs Jeffrey Feltman notes, "Helping groups inside states move beyond . . . zero-sum thinking to accepting a shared national narrative is especially hard." Having done little to stop the South Sudan civil war at its beginning, they should seek to create a lasting peace that both sides can respect. And they should leave the changes of government to the people and the most powerful weapon of all: a vote.