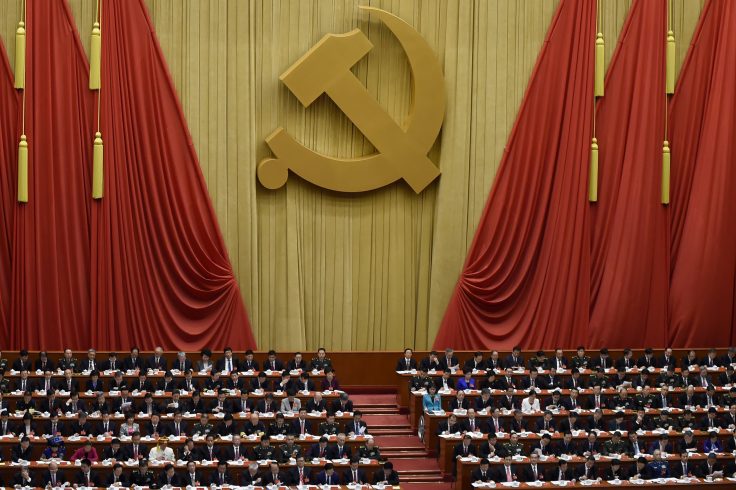 The Pentagon is slated to host an event on Wednesday making "the case for global justice and democratic socialism" as a means to combat China's rise, sparking ire on Capitol Hill.
The event, titled, "Responding to China: The Case for Global Justice and Democratic Socialism," is being hosted by the Institute for National Strategic Studies, a department of the National Defense University, the Pentagon's top policy shop. The event is open to the public and will be held on the Pentagon's Strategic Multilayer Assessment platform, a Defense Department initiative that studies global challenges, according to an invitation for the event posted online.
Featured speaker Thomas Piketty, a French economist, "will argue that the right answer" to addressing China's rise "lies in ending Western arrogance and promoting a new emancipatory and egalitarian horizon on a global scale, a new form of democratic and participatory, ecological and post-colonial socialism," according to the event invitation. "If they stick to their usual lecturing posture and a dated hyper-capitalist model, Western countries may find it extremely difficult to meet the Chinese challenge." Piketty is the author of the book Time for Socialism.
The event, which was first reported by the Conservative Brief, is raising eyebrows on Capitol Hill, with Rep. Jim Banks (R., Ind.), a top Republican on the House Armed Services Committee, telling the Washington Free Beacon that the Biden administration is politicizing America's military.
"Thanks to Joe Biden, our military is more political than ever and the world is less stable than it's been in decades," Banks said. "The Pentagon has a lot on its plate. They need to focus on their mission: keeping all Americans safe from foreign threats."
Banks said events of this nature are becoming increasingly common and prove the findings of a recent congressional investigation that determined the U.S. military is distracted by political and cultural trends, impacting its warfighting readiness.
That report, authored by Banks and Sen. Tom Cotton (R., Ark.), pinpointed specific issues in the Navy and other branches of the service.
"Sometimes I think we care more about whether we have enough diversity officers than if we'll survive a fight with the Chinese navy," one lieutenant on active duty told congressional investigators in the report. "It's criminal. They think my only value is as a black woman. But you cut our ship open with a missile and we'll all bleed the same color."
The study also found "there was a broad consensus across interviewees on numerous cultural and structural issues that impact the morale and readiness of the Navy's surface force. These include: an insufficient focus on warfighting skills, the perception of a zero-defect mentality accompanied by a culture of micromanagement, and over-sensitivity and responsiveness to modern media culture."
One recently retired senior enlisted officer was quoted in the report as saying, "I guarantee you every unit in the Navy is up to speed on their diversity training. I'm sorry that I can't say the same of their ship-handling training.
Sen. Roger Wicker (R., Miss.) and colleagues on the Senate Armed Services Committee additionally disclosed on Tuesday that the military has spent six million man-hours on "woke" training under the Biden administration.
The trainings were held after the Pentagon issued a controversial "stand down" order on Feb. 5, 2020, to address extremism in its ranks. In total, U.S. service members have spent 5,889,082 man-hours on discussions about extremism and "Diversity, Equity, and Inclusion" training, which the GOP leaders say is part of a leftist attempt to promote liberal ideologies in the military.
"We face real threats across the world, yet the Biden administration is more focused on promoting its leftist social agenda in the military instead of countering China, Russia and Iran or creating an effective counterterrorism plan," Wicker and his colleagues said in a statement. "Our military is not an extremist organization, and our service members, by and large all good people, are dedicated, faithful patriots."
A Pentagon spokesman declined to comment on the event, directing the Free Beacon to the National Defense University for comment. An email to the Institute for National Strategic Studies, which is hosting the event, was not returned by press time.