Pew: Americans the least concerned about climate change
by Paul Bedard     •     Washington Examiner
Despite the heavy media and political pressure to make global warming and climate change the top issue in the nation, it is more of a concern to citizens in 36 of 40 other industrialized nations than in the United States, according to Pew Research Center.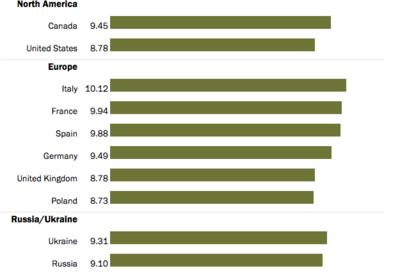 In a global survey of 40 nations about how concerned people are about climate change, America scored 8.78 on a scale from three to 12, where 12 is the most concerned. The U.S. was tied with the United Kingdom and only Poland, Israel and Australia scored lower, just by a hair.
At the top in the "global climate change concern index score," compiled in an online survey, were Latin American countries, with Brazil leading the way at 11.42 on the scale.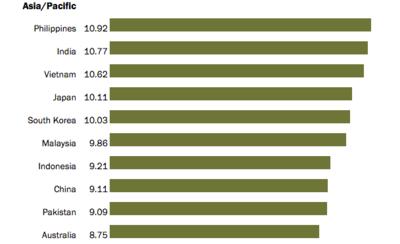 "Concern over climate change is especially high in Latin America, where a median of 74 percent think it is a very serious problem, followed by sub-Saharan Africa (median of 61 percent). Fewer than half in Asia (median of 45 percent) and the Middle East (median of 38 percent) express significant concerns about climate change. And Americans and Chinese, whose economies are responsible for the greatest annual CO2 emissions, are among the least concerned," said the most recent analysis of the ongoing survey.

Overall, the survey found that 54 percent overall feel that "global climate change is a very serious problem."
---