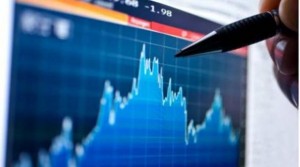 By Charles R. Schwab
Every American voter is approaching a critical decision. Of the two presidential candidates before us, who is best suited to lead our nation through the next four years?
The answer to that question is a simple test: can they ignite economic growth? The economic crisis we face is our greatest threat, affecting every American. For investors – and today over half of Americans are investors in some form – this issue is particularly pressing as it impacts not just their financial situation today, but also their retirement and other long-term goals. Economic growth is the only ingredient that will help pull the country out of its present funk and allow us to solve our pressing issues.
Economic growth is the fuel that makes new jobs, creates new industries, and helps your hard work pay off. A four percent GDP growth rate would lead to three million new jobs every year and lead to higher wages for those already employed. Growth expands the tax coffers nationally and locally, enabling investments for the future. That same four percent growth will provide America with $150 billion per year in additional tax revenue. With growth, everyone benefits.
Growth is not complicated. It is a force of nature. But when it stalls, as it has for the last four years, it will not return without effective leadership. A great leader understands and applies the power of incentives to encourage growth. Incentives appeal to a basic human instinct and motivate productive choices. They are used throughout our lives from grades in school that encourage learning and higher performance, to the incentives we use at work through pay, bonuses and promotions to recognize and encourage accomplishment. Incentives are the most powerful tool a government and its leaders have to spur economic growth.
Every voter needs to ask which candidate will offer the most incentives to get our economy growing again. For example, which candidate will look at tax policy as an incentive to spur growth? Capital gains are taxed at a lower rate in our tax system today to recognize and encourage people to put their money to work. That money in turn gets invested in businesses which hire and expand. That tax incentive encourages risk taking and investment for growth. Which candidate understands the power of tax incentives?
Which candidate understands how to effectively apply an incentive to encourage businesses to invest in job training? It is a tragedy today that there are jobs available but not enough people trained to fill them. Which candidate would streamline the muddle of ineffective programs today and encourage corporations to sponsor training programs through a simple, universal incentive? A properly-sized tax credit for job trainees hired over the next five years would do the trick.
Which candidate will review every line of the tax code and regulation to assess its relevance and its complexity? If there is a simpler, clearer way to meet the goals, the regulation should be rewritten. If the regulation is outdated, it should be scrapped. Job creators, particularly small businesses, are looking for clarity and certainty: certainty from the tax code, certainty on the regulatory environment. Business leaders cannot create jobs when they cannot accurately assess the impact of taxes and regulations on their business.
Lower corporate tax rates in foreign countries encourage corporations to do their business outside the U.S. Incentives here in the U.S. could change that. Which candidate would incentivize U.S. corporations to bring some of their $1.3 trillion in business now centered abroad, here to a more business-friendly U.S. through lower tax rates?
Strong economies need cheap and plentiful energy. Which candidate will lead us to energy independence through the development of our own domestic resources, rather than continuing to kneel to OPEC and other foreign oil suppliers?
Incentives should not be confused with disincentives, their ugly step-sisters, which are based on penalties and don't motivate progress. They stifle investment and innovation. Today, disincentives abound and are on the rise. Increased taxes, in whatever form, are a disincentive to earn, to spend, to save and invest. Large regulatory schemes like Obama care and Dodd Frank are a disincentive when they make it unclear to companies what their cost of operations will be. Obama Care in particular, which we know mandates additional employer health care costs for new full-time employees, freezes the motivation of employers to hire new full-time employees. The lack of certainty about what those costs will be leaves them unable to move forward.
Today, our fundamental problem is a lack of economic growth and no attention to the incentives that can re-ignite it. The test for deciding who should be our next President is who understands that and will put the pieces in place to solve it. Our economy, job prospects, investments and retirement plans will get substantial help by picking the growth candidate.
Which candidate has the record to arrive at the big decisions and incentivize growth? Mitt Romney supports all of the growth-generating measures I have outlined above. If economic growth is what we need—and I believe it is—he is the right choice.
–   –   –   –   –   –   –   –   –   –   –   –   –
Charles R. Schwab is the Chairman and Founder of the Charles Schwab Corp and his article was published in Forbes.