By Frederick M. Oberlander and Richard E. Lerner     •     The Hill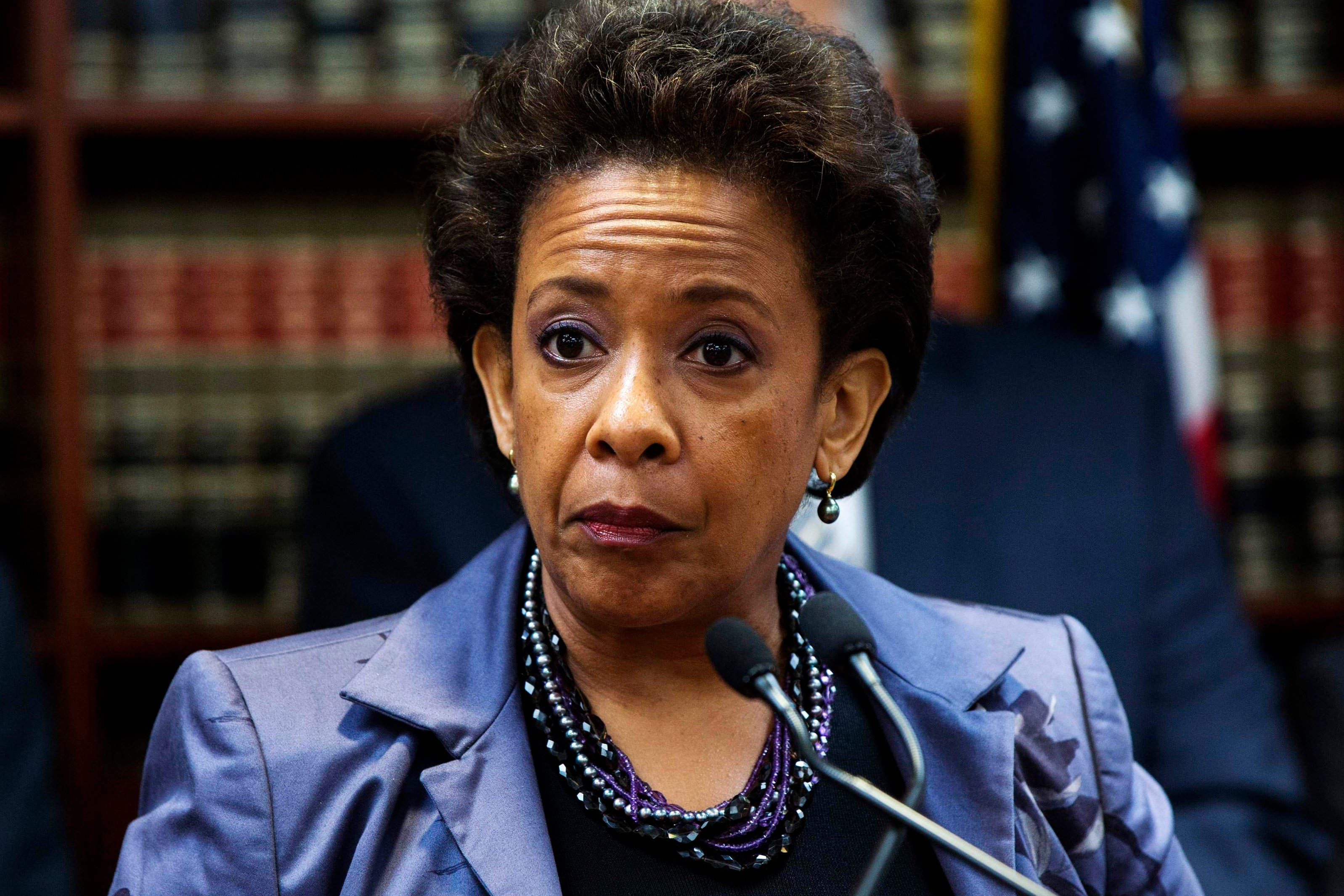 When confirmation hearings begin today for Loretta Lynch to replace Eric Holder as U.S. Attorney General, conservatives will seek her views on President Obama's executive order on immigration and liberals will seek her views on the prison at Guantanamo. We hope at least one member of the Senate Judiciary Committee will seek her views on the parallel, covert judicial system her office runs.
As U.S. Attorney in the Eastern District of New York, Lynch perpetuated the concealment of criminal cases to protect fraudsters who promised cooperation against other criminals. For example, in the Felix Sater case, her office not only hid his victims' legal rights to seek mandatory restitution, it continues to let him live the high life on his share of the $40 million stolen from the life-savings of his victims. Even more astonishing, this fraudster was allowed to bilk a new generation of victims by falsely presenting himself as a businessman with a clean record, all because his record was kept hidden.
Here's the background: In 1998, Felix Sater and two co-conspirators, Sal Lauria and Gennady Klotsman, pled guilty to defrauding investors, many elderly, some Holocaust survivors, in a classic pump-and-dump stock scheme. Though his plea and cooperation had been made public as early as 2000 – by Lynch herself, and her own staff – he was not sentenced until 2009. At that sentencing, he was represented by Leslie Caldwell, a former white-collar crime prosecutor for the Eastern District who, as his private attorney, argued for leniency based on his cooperation with the government.
In court opposing her was Assistant U.S. Attorney Marshall Miller, also the Eastern District attorney charged with protecting victims' rights. Somehow this "victims' rights advocate" failed to advocate for restitution, or any other rights, and so, with those omissions, which continued a decade-long failure to tell Sater's victims of the case, and Caldwell's "excellent" representation, Sater's only criminal punishment for stealing $40 million was a $25,000 fine.
Lynch, who again headed up the Eastern District a few months after Sater received his sweetheart sentence, has since fought at every turn to keep this case secret from Sater's victims, who by law could still enforce their rights. Were it not for an order of the United States Supreme Court directing much of the case be made public, the secrecy would undoubtedly remain and no one would know what had happened.
You'd think connections to such a case would be an impediment to the careers of the Eastern District prosecutors involved. You'd be wrong. Caldwell is now assistant attorney general for the Criminal Division. And whom did she tap as her second-in-command? First Miller, then Andrew Weissmann, who as chief of the Criminal Division under Lynch was also involved in the Sater case.
Now the president has tapped Lynch to preside over and extend this Eastern District trifecta. Senators should ask her:
1. The convictions of Sater and two co-conspirators were kept secret until revealed in a March 2000 press release on your letterhead announcing the indictment of another 19 co-conspirators. The need to keep convictions secret in a pre-indictment period of cooperation is clear. But how do you justify the subsequent 12 years of keeping his case secret when his conviction and cooperation had already been made public by your office?
2. Over the last four years, your office engaged in extensive litigation to keep Sater's case secret, leaving no trace of it in court records. In 2014, appellate attorneys in your office filed a brief in the Second Circuit declaring that Sater had been sentenced in "open court." Was your staff being truthful in its brief, or was he actually sentenced in secret?
3. If Sater was sentenced in an open court, the law required your office to find his victims and ensure they know their rights to restitution and to be heard at sentencing. Your office failed to provide any of these rights to his victims, while he continues to live the high life off their money. Why?
4. If you were concerned for the safety of your witness, why didn't you simply require him to pay restitution and enter Witness Protection? Why does risk entitle the defendant to have his case hidden forever and evade restitution instead of having to enter Witness Protection and still pay?
5. Why did you decline to provide the list of his victims to the probation office, which would have at least triggered the notification to them of the sentencing?
6. Why was there no statement of reasons made at his sentencing why there was no restitution, which is required by law?
7. The title of the Mandatory Victims Restitution Act of 1996 is self-explanatory. The National Organization for Victim Assistance asserts that the government believes it can avoid its legal obligation to comply with this and other crime victims' rights statutes by simply hiding these cases. Can you refute that? Or will you as Attorney General allow secretly convicted criminals to keep their money in the other 92 offices?
8. One of Sater's co-conspirators, Klotsman, served four years of a six-year sentence for this racketeering in federal prison without any public record of his racketeering conviction or sentencing. Can you see why some might see this as a 21st Century Star Chamber? And why was he ordered to pay restitution but not Sater?
9. Why did you allow Sater to infiltrate a real estate venture, Bayrock Group, and use it to launder millions of dollars, and as admitted at his sentencing borrow millions from banks, without disclosing his conviction, creating a fresh group of victims who were duped by his ostensible "clean record"? Is this a white-collar version of the FBI scandal in which Whitey Bulger was allowed to murder and steal because he was a cooperator?
10. Did the prosecutors under your command, during the prosecution of Sater's 19 co-conspirators, disclose, as exculpatory or impeachment material, the apparent deal that Sater would be allowed to keep the money he'd pled guilty to having stolen in exchange for "good" information?
Paul Clement, the former Solicitor General, wrote that when we prepared a civil RICO complaint in 2010 against Sater, "two district courts quickly swung into action to squelch any public reference to the earlier criminal proceedings and to punish" the filers. The Southern District of New York sealed the civil RICO complaint and the Eastern District issued a restraining order barring the dissemination of Sater's pre-sentence report and other documents. The Second Circuit then ordered us not to report the governmental misconduct to Congress.
Much of the legal establishment seems worried that this case exposes a secret criminal docket of unknown scope. At the least, Congress should use the confirmation as an opportunity to lift that rock and follow up by asking the General Accountability Office to investigate the extent of these covert practices.
Oberlander and Lerner are attorneys in New York and represent victims of Sater, Lauria and Klotsman.