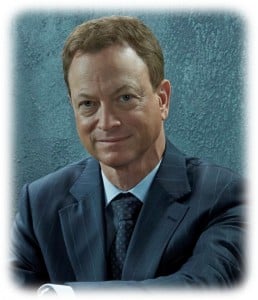 Washington, DC — Frontiers of Freedom, a public advocacy group founded by the late Sen. Malcolm Wallop, R-Wy., announced Thursday it had presented in 2014 Ronald Reagan Award to actor Gary Sinise in recognition of his efforts to keep Reaganite values alive in Hollywood and for his work in support of wounded warriors and active duty servicemen and women.
"Gary Sinise is a true American patriot. His unselfish devotion to the cause of liberty, which is best expressed by his ongoing commitment to the health, morale, and well-being of America's fighting men and women, makes him exceptionally worthy of the Reagan Award. The example Gary sets is one that other members of the film and entertainment community should seriously consider following," George Landrith, president of Frontiers of Freedom said.
Sinise reiterates his commitment to the nation's veterans and decried the mistreatment of veterans by the Veterans Administration.  In a passionate speech describing his personal journey to better understanding the need to protect and promote the interests of US veterans, Sinise decried the abuses of veterans by the VA administration.  "We should have the courage to take determined action, to walk with our veterans…. No veteran should ever face the kinds of abuse and neglect that we've seen this year….if we the people have the courage and caring and willingness  to put service above self to meet them and help… we will be at our very best at someone else's darkest moment."
Previous Reagan Award winners include former Vice President Dick Cheney, Utah Sen. Orrin Hatch, Michigan U.S. Rep. Fred Upton, and conservative activist Grover Norquist.
The group also presented its first annual Lincoln Legislator Award to U.S. Rep. and House Republican Conference Chair Cathy McMorris-Rodgers, R-Wash., who also emceed the event.
"Rep. McMorris-Rodgers symbolizes what is best about America's traditional of citizen-legislator leadership. Her tireless work on behalf of the cause of limited government, personal liberty, and a strong national defense made the decision to make her the inaugural recipient of our Lincoln Award an easy one. She is a fighter, standing up for the interests of the American people against a government that has grown too big and spends too much."
Frontiers of Freedom is a public policy organization based in Washington, D.C. that supports limited government, a strong national defense, and argues that the American people should be able to exercise a maximum of personal choice with a minimum of government interference.
# # #