"The real crisis we face today is a spiritual one; at root, it is a test of moral will and faith."
by Scott L. Vanatter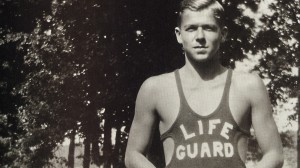 President Reagan's address March 8, 1983 at the Annual Convention of the National Association of Evangelicals in Orlando, Florida has become known as the "Evil Empire" speech. The speech also included many other insights into who Reagan was, and into his considered wisdom on things of this world, and of the world to come.
Apropos to this year's campaign, Reagan declared this truism, "If history teaches anything, it teaches that simple-minded appeasement or wishful thinking about our adversaries is folly."
He also predicted, "I believe that communism is another sad, bizarre chapter in human history whose last pages even now are being written." How prescient he was.
Click here to see the full transcript.
See excerpts below.
An evangelical minister and a politician arrived at Heaven's gate one day together. And St. Peter, after doing all the necessary formalities, took them in hand to show them where their quarters would be. And he took them to a small, single room with a bed, a chair, and a table and said this was for the clergyman. And the politician was a little worried about what might be in store for him. And he couldn't believe it then when St. Peter stopped in front of a beautiful mansion with lovely grounds, many servants, and told him that these would be his quarters.
And he couldn't help but ask, he said, "But wait, how — there's something wrong — how do I get this mansion while that good and holy man only gets a single room?" And St. Peter said, "You have to understand how things are up here. We've got thousands and thousands of clergy. You're the first politician who ever made it." [Laughter]
The American experiment in democracy rests on this insight. Its discovery was the great triumph of our Founding Fathers, voiced by William Penn when he said: "If we will not be governed by God, we must be governed by tyrants." Explaining the inalienable rights of men, Jefferson said, "The God who gave us life, gave us liberty at the same time." And it was George Washington who said that "of all the dispositions and habits which lead to political prosperity, religion and morality are indispensable supports."
And finally, that shrewdest of all observers of American democracy, Alexis de Tocqueville, put it eloquently after he had gone on a search for the secret of America's greatness and genius — and he said: "Not until I went into the churches of America and heard her pulpits aflame with righteousness did I understand the greatness and the genius of America. . . . America is good. And if America ever ceases to be good, America will cease to be great." . . .
Now, I don't have to tell you that this puts us in opposition to, or at least out of step with, a prevailing attitude of many who have turned to a modern-day secularism, discarding the tried and time-tested values upon which our very civilization is based. No matter how well-intentioned, their value system is radically different from that of most Americans. And while they proclaim that they're freeing us from superstitions of the past, they've taken upon themselves the job of superintending us by government rule and regulation. Sometimes their voices are louder than ours, but they are not yet a majority. . . .
The evidence of this permeates our history and our government. The Declaration of Independence mentions the Supreme Being no less than four times. "In God We Trust" is engraved on our coinage. The Supreme Court opens its proceedings with a religious invocation. And the Members of Congress open their sessions with a prayer. I just happen to believe the schoolchildren of the United States are entitled to the same privileges as Supreme Court Justices and Congressmen. . . .
Now, I'm sure that you must get discouraged at times, but you've done better than you know, perhaps. There's a great spiritual awakening in America, a renewal of the traditional values that have been the bedrock of America's goodness and greatness. . . .
I repeat: America is in the midst of a spiritual awakening and a moral renewal. And with your Biblical keynote, I say today, "Yes, let justice roll on like a river, righteousness like a never-failing stream." . . .
Yes, let us pray for the salvation of all of those who live in that totalitarian darkness — pray they will discover the joy of knowing God. But until they do, let us be aware that while they preach the supremacy of the state, declare its omnipotence over individual man, and predict its eventual domination of all peoples on the Earth, they are the focus of evil in the modern world.
It was C. S. Lewis who, in his unforgettable "Screwtape Letters," wrote: "The greatest evil is not done now in those sordid 'dens of crime' that Dickens loved to paint. It is not even done in concentration camps and labor camps. In those we see its final result. But it is conceived and ordered (moved, seconded, carried and minuted) in clear, carpeted, warmed, and well-lighted offices, by quiet men with white collars and cut fingernails and smooth-shaven cheeks who do not need to raise their voice."
Well, because these "quiet men" do not "raise their voices," because they sometimes speak in soothing tones of brotherhood and peace, because, like other dictators before them, they're always making "their final territorial demand," some would have us accept them at their word and accommodate ourselves to their aggressive impulses. But if history teaches anything, it teaches that simple-minded appeasement or wishful thinking about our adversaries is folly. It means the betrayal of our past, the squandering of our freedom.
So, I urge you to speak out against those who would place the United States in a position of military and moral inferiority. You know, I've always believed that old Screwtape reserved his best efforts for those of you in the church. So, in your discussions of the nuclear freeze proposals, I urge you to beware the temptation of pride — the temptation of blithely declaring yourselves above it all and label both sides equally at fault, to ignore the facts of history and the aggressive impulses of an evil empire, to simply call the arms race a giant misunderstanding and thereby remove yourself from the struggle between right and wrong and good and evil. . . .
While America's military strength is important, let me add here that I've always maintained that the struggle now going on for the world will never be decided by bombs or rockets, by armies or military might. The real crisis we face today is a spiritual one; at root, it is a test of moral will and faith. . . .
I believe we shall rise to the challenge. I believe that communism is another sad, bizarre chapter in human history whose last pages even now are being written. I believe this because the source of our strength in the quest for human freedom is not material, but spiritual. And because it knows no limitation, it must terrify and ultimately triumph over those who would enslave their fellow man. For in the words of Isaiah: "He giveth power to the faint; and to them that have no might He increased strength. . . . But they that wait upon the Lord shall renew their strength; they shall mount up with wings as eagles; they shall run, and not be weary. . . ."
Yes, change your world. One of our Founding Fathers, Thomas Paine, said, "We have it within our power to begin the world over again." We can do it, doing together what no one church could do by itself.