by Michael S. Schmidt      •     New York Times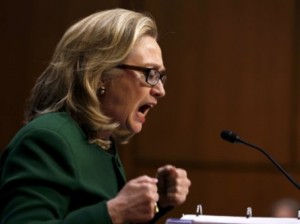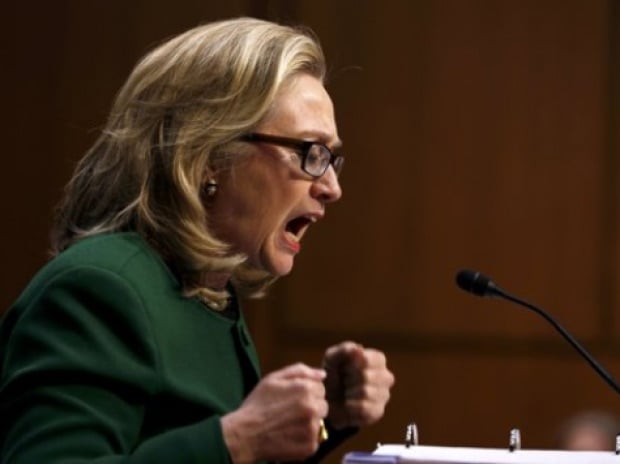 A special intelligence review of two emails that Hillary Rodham Clinton received as secretary of state on her personal account — including one about North Korea's nuclear weapons program — has endorsed a finding by the inspector general for the intelligence agencies that the emails contained highly classified information when Mrs. Clinton received them, senior intelligence officials said.
Mrs. Clinton's presidential campaign and the State Department disputed the inspector general's finding last month and questioned whether the emails had been overclassified by an arbitrary process. But the special review — by the Central Intelligence Agency and the National Geospatial-Intelligence Agency — concluded that the emails were "Top Secret," the highest classification of government intelligence, when they were sent to Mrs. Clinton in 2009 and 2011.
On Monday, the Clinton campaign disagreed with the conclusion of the intelligence review and noted that agencies within the government often have different views of what should be considered classified.
Mrs. Clinton's work-related emails from when she was secretary of state are slowly being released by the State Department.
"Our hope remains that these releases continue without being hampered by bureaucratic infighting among the intelligence community, and that the releases continue to be as inclusive and transparent as possible," said Nick Merrill, a campaign spokesman.
John Kirby, the State Department spokesman, echoed Mr. Merrill.
"Classification is rarely a black and white question, and it is common for the State Department to engage internally and with our interagency partners to arrive at the appropriate decision," he said in a statement. "Very often both the State Department and the intelligence community acquire information on the same matter through separate channels. Thus, there can be two or more separate reports and not all of them based on classified means. At this time, any conclusion about the classification of the documents in question would be premature."
The intelligence review is the latest development in continuing reverberations over Mrs. Clinton's use of only a private email account for her public business when she was secretary of state, which gave her some control over what was made public. She faced criticism when the account became known this year, and after deleting what she said were more than 31,000 personal messages turned over more than 30,000 work-related emails for the State Department to make public.
Mrs. Clinton has said that her emails contained no information that was marked classified — having classified information outside a secure government account is illegal — and that she is fully cooperating with an F.B.I. investigation to determine who at the State Department may have passed highly classified information from secure networks to her personal account. She herself is not a target of the investigation.
I. Charles McCullough III, the inspector general for the intelligence community, found the two emails containing what he determined was "Top Secret" information in the course of reviewing a sampling of 40 of Mrs. Clinton's work-related emails for potential security breaches.
The senior intelligence officials briefed on the findings of the review spoke on the condition of anonymity because they did not want to jeopardize their access to sensitive information.
President Obama signed an executive order in December 2009 that defined "Top Secret" as information that if disclosed could "reasonably" be expected to cause "exceptionally grave damage to national security."
In the months after the disclosure, Mrs. Clinton and her campaign were unequivocal in their stance that there was no classified information on it. But after it was revealed in August that the F.B.I. was investigating how classified materials were handled in connection with the account, Mrs. Clinton's aides began saying that she never sent or received anything that was classified at the time.