The Democratic senator from Oregon also laid out his concerns with the deal, including the lack of anytime, anywhere inspections.
by Andrew Kaczynski     •     Buzzfeed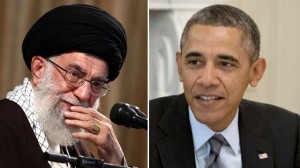 Sen. Ron Wyden, a Democrat from Oregon, said Saturday that he has concerns about the nuclear deal with Iran, adding that that he believes the Obama administration is "flouting" Congress by going to United Nations to get approval first.
"Now there was a new wrinkle in this on Friday, which concerned me, which was the administration was talking about going to the U.N. to get approval," Wyden told a town hall audience this weekend. "I think the U.N. does some very good things, I think they do some other things not so good. But the point is going to the U.N. before the Congress weighs in is really in my view flouting the Review Act, you know the whole point…"
"I hope I've told you what my concerns are a, b, how I'm going to proceed with it, and three, I didn't much care for this notion that suddenly this is going to go to the U.N. and somehow there would be a U.N. stamp of approval before the Congress has a chance to review it."
The U.N. Security Council voted unanimously on Monday in support of the deal reached. Republican members of Congress had already voiced disapproval at the president going to the U.N. before Congress.
Earlier in the the town hall, Wyden said that Iran possessing a nuclear weapon was "unacceptable" to him and that he always supports "diplomatic solutions," noting that he voted against the Iraq War in 2002. Wyden then laid out what he saw in the agreement with Iran that "concerned" him.
"First, when this all began the focus was on dismantlement, dismantling the facilities that would allow them to have a bomb. It seems this has kind of moved now towards to sort of accepting it and managing it and the like," said Wyden. "So I'm going to be working my way through that."
"At the beginning, and I've seen clips of this, we were really under the assumption that there would be anywhere, anytime inspections," he added. "Now we're hearing talk about like 24 days or something notice before inspections."
"And third, I have some questions that I'm going to be talking to my engineering friends and physics friends about this question with respect to the centrifuges because that's really crucial to Iran's building of a nuclear weapon. And the challenge of course is that the Iranians don't think in terms of months and years. They think in terms of decades and building that caliphate. So I'm going to take the time to do this right. Don't to expect me to issue any proclamations on this in the next 15 minutes. I think the stakes here are enormous."
"Right now, for me, more questions than answers," Wyden concluded.