Lessons Learned? Or Repeating the Same Mistakes?
by George Landrith     •    Frontiers of Freedom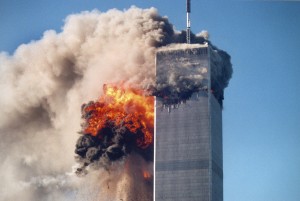 When Ronald Reagan was asked what his plan was for dealing with the communist threat, he responded, "We win, they lose." Those four words led to an impressive victory for human freedom around the world. To this day, there are boulevards named after Reagan all over the world in nations that were once dominated and enslaved by communism's hatred of freedom and lust for control.
In an extemporaneous moment at ground zero, President George Bush said, "I can hear you! The rest of the world hears you! And the people who knocked these buildings down will hear all of us soon!" Because reasonable people can argue in good faith with some of Bush's decisions in his efforts to protect America, it is perhaps too easy to forget or even ignore some of the unassailable truths we learned or were reminded of on September 1, 2001.
First, America has enemies because America stands for freedom. We can waste time in self-flagellation trying to figure out why murderous hate-filled terrorist troglodytes hate us and we can even blame ourselves for their hateful, murderous actions. But we should accept the undeniable truth is that we attract the hatred of those who hate freedom. Continue reading →
---