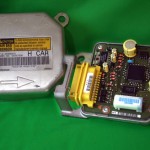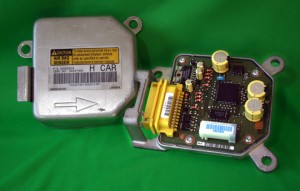 The devices would track every mile you drive —possibly including your location — and the government would use the data to draw up a tax bill.
As America's road planners struggle to find the cash to mend a crumbling highway system, many are beginning to see a solution in a little black box that fits neatly by the dashboard of your car.
The devices, which track every mile a motorist drives and transmit that information to bureaucrats, are at the center of a controversial attempt in Washington and state planning offices to overhaul the outdated system for funding America's major roads.
The usually dull arena of highway planning has suddenly spawned intense debate and colorful alliances. Libertarians have joined environmental groups in lobbying to allow government to use the little boxes to keep track of the miles you drive, and possibly where you drive them — then use the information to draw up a tax bill. Continue reading →
---