Affordable Care Act opponents must make their goal the enactment of a better plan.
by James C. Capretta     •     National Review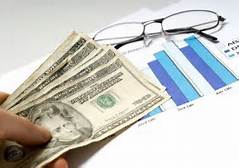 In the 2014 midterm elections, opposition to the Affordable Care Act — i.e., Obamacare — was a clear political winner. That's obvious from the election results themselves but also from polling that consistently finds that far more of the electorate disapproves of the law than approves of it.
It is therefore to be expected that the incoming Congress, fully under the control of the GOP, will vote on a straight repeal bill, probably very early in next session. In the House, such a bill will pass easily. But in the Senate, Democrats will control at least 46 seats in the new Congress, giving them plenty of votes to filibuster most legislation they oppose. Consequently, the most likely scenario is that the repeal legislation will die in the Senate and therefore never get sent to the president for a certain veto. Continue reading →
---