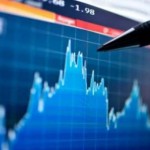 By Newt Gingrich • Fox News
The left-wing media and the elites never seem to tire of being wrong.
Remember in May when President Trump said his policies would spur the U.S. gross domestic product (GDP) to grow at a rate of 3 percent or higher? The so-called experts insisted that it was unrealistic, highly unlikely, and probably impossible.
Some of these experts suggested 3 percent growth could only happen if our immigrant population doubled over a decade or the nation went to a six-day work week. They said even if unemployment fell to zero, we still wouldn't get close.
Imagine their surprise then when the Commerce Department announced on Friday that the GDP has grown at 3 percent – for the second quarter in a row. Continue reading →
---