By George Landrith • RedState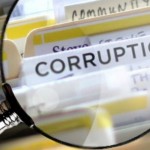 The function of an Inspector General (IG) in the federal government is to detect waste, mismanagement, fraud, abuse, and even criminality. Each federal department or agency has an IG. But not all IGs are created equal. Some are fair minded watch-dogs who protect the taxpayer and follow the law in a nonpartisan way. But some are not. NASA's Inspector General, Paul Martin, has repeatedly proven himself to be a defender of cronyism and a partisan hack.
Congressional leaders passed along whistleblower information to Martin that NASA had employed a Chinese spy and that Obama NASA appointees sought to circumvent the rules prohibiting the hiring of foreign nationals at NASA. Martin was angry with congressional leaders for revealing the spy problem, not with NASA officials for breaching our national security. He did nothing. Within days, the FBI arrested the Chinese spy, Bo Jiang, at the airport as he was fleeing to China on a one-way ticket with a treasure trove of sensitive information. Sadly, this was not the spy's first data dump. But Martin wasn't interested in investigating.
Martin isn't just soft on spying at NASA. He has not protected the taxpayer, or rooted out waste or fraud. For example, NASA employees objected to the special treatment given SpaceX and provided evidence of favoritism, bid-rigging, and a long list of unethical and illegal actions. The entire process was subverted to benefit SpaceX, while the taxpayer was fleeced and competitors locked out. Long before the process was completed, top NASA officials were directing staff to give the award to SpaceX. In other words, the process was backwards — "Fire! Aim! Ready!" Continue reading →
---