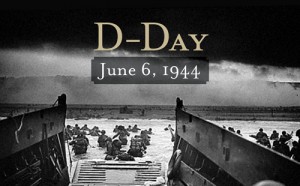 by Victor Davis Hanson
Seventy years ago this June 6, the Americans, British and Canadians stormed the beaches of Normandy in the largest amphibious invasion of Europe since the Persian king Xerxes invaded Greece in 480 B.C.
About 160,000 troops landed on five Normandy beaches and linked up with airborne troops in a masterful display of planning and courage. Within a month almost a million Allied troops had landed in France and were heading eastward toward the German border. Within 11 months the war with Germany was over.
The western front required the diversion of hundreds of thousands of German troops. It weakened Nazi resistance to the Russians while robbing the Third Reich of its valuable occupied European territory. Continue reading →
---