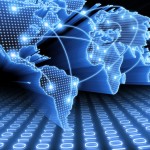 By Mairead Mcardle • National Review
Federal Communications Commission chairman Ajit Pai said Friday that some advocates of net neutrality saw a political advantage in fomenting fear about the policy's end.
Pai joined Charles Cooke of National Review at the National Review Institute's 2019 Ideas Summit to discuss how the agency's role has changed from its founding in the 1930s to today.
"Net neutrality" is a "very seductive marketing slogan," Pai said. But "ultimately what it means is government regulation of the Internet."
"As to the question of why people are upset, I'll be candid. I think it's because a lot of people saw a political advantage in fomenting a lot of fear," he continued, recalling the doom-and-gloom warnings of critics who warned that Pai's rollback of Obama-era net-neutrality regulations would be the "end of the Internet as we know it."
"Last time I checked, you can still hate-tweet your favorite FCC chairman," he quipped.
---