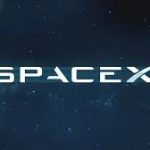 By Beau Rothschild • The Federalist
In the nineteenth century, Americans across the country were mesmerized by "miracle elixirs," better known as medicine shows, which offered "cure-alls" for everything in the book. Diseases? There was a drink for that. Wrinkles? There was a magic cream for that too. These traveling shows did far more than "heal," they entertained. Freak shows, magic tricks, and storytelling, among other fun activities, were included on the lists of offerings.
For many, these flamboyant events were awe-inspiring – that is, until the country realized these "miracle cures" were almost completely ineffective. Over time, an increasing number of Americans began referring to these big promisers as "snake oil salesmen." By the next century, most disappeared, as did their outrageous claims.
Worrisome national security events that transpired this week have convinced some Americans that SpaceX, a rocket manufacturer and launcher for national security missions, is the magic elixir of this generation — only this time, the "magic pills" in question are not only often ineffective, they're also affecting the country's national security.
---