As Delhi rushes to boost its coal generation to satisfy rocketing energy demands, John Kerry's decision to single out India as a "challenge" provokes fury
By Andrew Marszal     •     Telegraph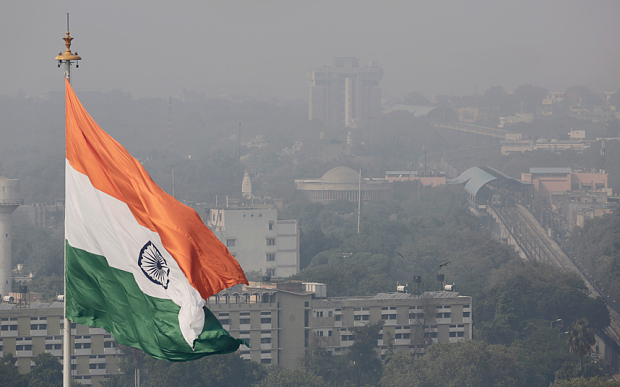 It's rush hour in the world's most polluted city, and just visible through the dense blanket of smog is an electronic billboard informing motorists that the air quality has dropped from "very poor" to "severe".
If this were Beijing an emergency would be declared, with schools closed for the day and production at factories halted. But here in Delhi, judging by faces barely visible behind anti-pollution masks, nobody seems to have noticed.
When John Kerry, the US secretary of state, last week singled out the country most likely to pose a "challenge" to climate change talks at Paris, it wasn't China he named – it was India.
On top of the carbon-spewing traffic that clogs the Indian capital's streets, that challenge comes in the enormous form of the 1.5bn tonnes of coal the country aims to extract annually by 2020. That is double its current output. Continue reading →
---