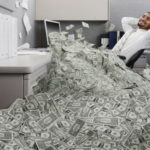 By Maireid Mcardle • National Review
The American economy finished stronger than expected in May, according to the Labor Department's jobs report, released on Friday.
The unemployment rate was expected to remain steady but dropped a tenth of a point to 3.8 percent, the lowest since April 2000.
The U.S. added 223,000 non-farm jobs in May, beating the estimate of about 188,000.
Even the underemployment rate, including discouraged workers and those with part-time positions who would Continue reading →
---