by Josh Gelernter     •     National Review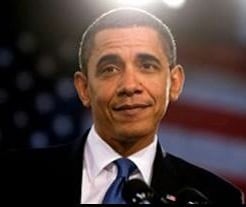 Obama says 99.9 percent of Muslims reject terrorism. His math is bad.
Since the Paris attacks last week, a lot has been made of the Muslim world's overwhelming disapproval of terrorism. Let me toss in my two cents:
There are 3,500 Muslims in the U.S. military. Muslims have fought for our side in all of America's major wars. There are decorated Muslim soldiers buried in Arlington.
There are Muslims in the Israel Defense Forces — all of them volunteers. An Israeli Muslim officer, Major Fehd Fallah, says he became a Zionist after visiting the death camps in Poland as a teenager. Now in his 30s, he is described by an Israeli colonel as "one of the best officers in the IDF." Continue reading →
---