Progressives may preach the joys of localism, but the trend in government is all the other way in everything from climate change to the economic complexion of your neighborhood.
by Joel Kotkin     •     The Daily Beast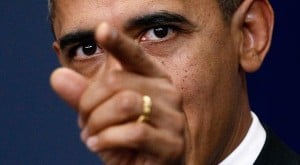 The End of Localism
This could be how our experiment with grassroots democracy finally ends. World leaders—the super-rich, their pet nonprofits, their media boosters, and their allies in the global apparat—gather in Paris to hammer out a deal to transform the planet, and our lives. No one asks much about what the states and the communities, the electorate, or even Congress, thinks of the arrangement. The executive now presumes to rule on these issues.
For many of the world's leading countries—China, Russia, Saudi Arabia—such top-down edicts are fine and dandy, particularly since their supreme leaders won't have to adhere to them if inconvenienced. But the desire for centralized control is also spreading among the shrinking remnant of actual democracies, where political give and take is baked into the system.
The will to power is unmistakable. California Gov. Jerry Brown, now posturing as the aged philosopher-prince fresh from Paris, hails the "coercive power of the state" to make people live properly by his lights. California's high electricity prices, regulation-driven spikes in home values, and the highest energy prices in the continental United States, may be a bane for middle- and working-class families, but are sold as a wonderful achievement among our presumptive masters. Continue reading →
---