July 24, 2017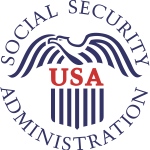 by Ali Meyer • Washington Free Beacon
The Old-Age and Survivors Insurance and Disability Insurance Trust Funds will be depleted in the next 17 years, according to the Social Security Administration's trustees report.
By 2034 the combined asset reserves of both funds are expected to be insolvent. Alone, the Disability Insurance Trust Fund will be insolvent by 2028.
According to the report, the trust funds have a total asset reserves of $2.85 trillion. Even though the trust fund reserves are growing, the cost of the program will outweigh the revenue by 2022.
"It is time for the public to engage in the important national conversation about how to keep Social Security strong," said Nancy A. Berryhill, acting commissioner of Social Security. "People understand the value of their earned Social Security benefits and the importance of keeping the program secure for the future." Continue reading →
Tags: balanced budget, Budget, Liberalism, Social Security
---