by Peter Morici    •    FoxNews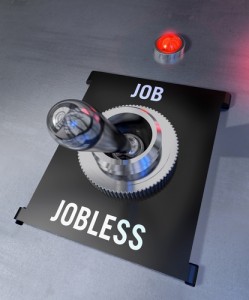 The U.S. economy created only 142,000 jobs in August, down from 212,000 in July, indicating the economy significantly slowed this summer.
Job creation is well below the pace needed to reemploy all the workers displaced during the financial crisis—the economy is in crisis!
Although official GDP estimates indicate the economy expanded in the second quarter at a torrid pace—4.2. percent—much of that was inventory build, as consumer spending continued to drag along at a nonplus pace and capital investment, especially in manufacturing, remains subpar.
The official jobless rate is down to 6.1 percent but real unemployment is closer to 18 percent, because so many prime aged adults are sitting out the party.