by Peter Roff     •     The Hill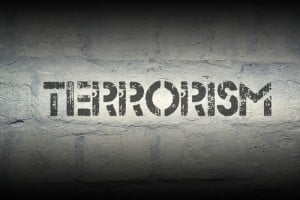 In just a few weeks control of the United States Senate floor passes from the Democrats to the Republicans. Because of this, the political pressure that typically accompanies a post-election "Lame Duck" congressional session will be atypically acute.
There's a lot to do and precious little time in which to do it. Members of both parties in both chambers need to prioritize. The time for partisan gamesmanship is over; practical policymaking concerns need to take center stage.
Congress needs to handle in a deliberative fashion those pieces of legislation pending that directly affect the nation's national defense, its economic health, and the ability to create jobs and raise living standards that are set to expire at year's end.
There are many pieces of legislation that fit the bill in one category or more – and very few that apply to all. One is the federal Terrorism Risk Insurance Act, a law that passed with strong bipartisan support in the period after 9/11 and which is set to expire on December 31. 
If TRIA is allowed to lapse it would make it nearly impossible for commercial brokers to continue to offer terrorism insurance, something that has become essential to the post-bin Laden economy.
A small number of lawmakers don't see it that way, objecting to federal intervention in the insurance markets for most any reason. In some cases they may be right but in this one they are sadly misguided. It is the national government's responsibility to keep America safe; that responsibility includes stopping terrorist attacks before they happen. But it also includes mitigating the risks to the nation as a whole, preparing for those very few acts committed on U.S. soil that are unfortunately to some degree successful.
Having TRIA in place provides investors and consumers, property developers and landlords, tenants in and owners of commercial real estate with the confidence that a roadmap for rebuilding after the unthinkable does exist, however horrible it is to realize one is needed.
Without TRIA there really is no way to adequately insure against the commercial risks potential future acts of terror pose. The data allowing for proper economic modeling just does not exist. And without it there is simply no way to determine accurate pricing points or to assess the risk factor as is the case with other types of commonly-held insurance like life, auto, and health. We have to rely on recent experience.
What does recent experience tell us? An attack that takes a matter of moments to commit can, if it is on a large scale, cause tens of billions of dollars in damage. Lives lost. Real property destroyed. Businesses forced to close. People who survive disabled, requiring long term care and rehabilitative services. Regrettably we now know the price of the unthinkable is real and must be considered.
Industry experts have said that without some kind of system in place to safeguard against these risks it will be difficult for the developers of commercial construction projects and other large scale endeavors to obtain from lenders the financing they need. This would have a direct, potentially devastating impact on a crucial sector of the U.S. economy that is only now beginning to recover from the long recession.
The Senate passed a long-term TRIA re-authorization in July but the House has yet to act. Some suggest the way forward involves a short-term extension of the existing program. That would only lead to more confusion. The proper assessment of risk is not a "stop and go" proposition; certainty is a must. If the Congress cannot complete work on a new bill by December 31 then the only course of action is the approval of a long-term extension of the existing program.
America cannot afford to be without a terrorism insurance program. The economic costs are too high to go without one that is stable and, for the commercial sector, reliable. Every sector of the U.S. economy is vulnerable to a large scale attack like the one we all experienced on 9/11. Congress needs to get it right and produce a bill that includes the reasonable reforms those like House Financial Services Committee Chairman Jeb Hensarling, R-Texas, have called for before the 12/31 deadline or re-authorize the existing program. A short term measure simply will not do.
.    .    .    .    .    .    .    .    .    .    .    .    .    .    .    .    .    .    .    .    .    .    .    .
Roff is a senior fellow at Frontiers of Freedom, an organization that promotes economic security and a strong national defense. He appears regularly on the One America News Network.