By Seth Mandel     •     New York Post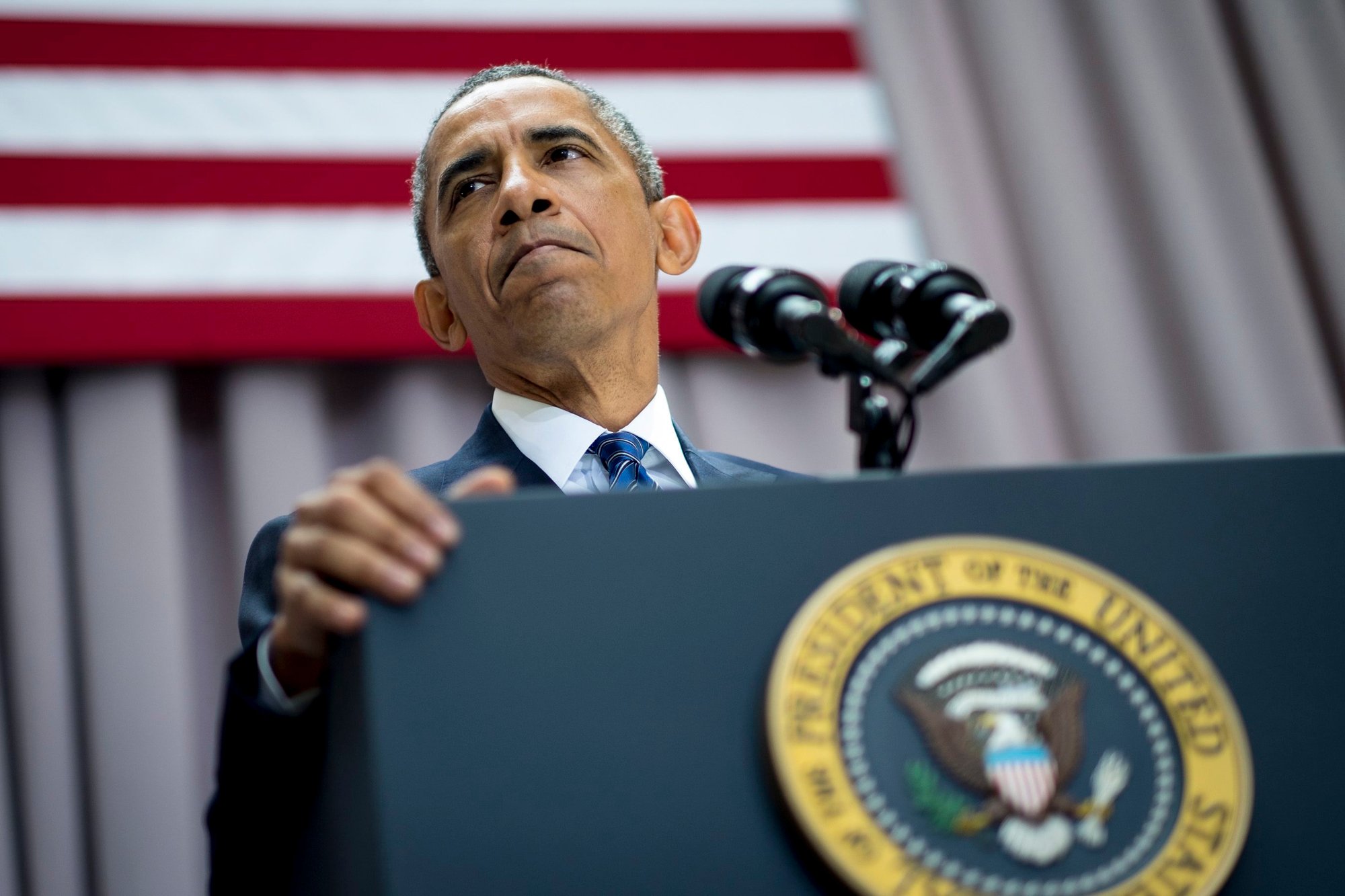 President Obama's nuclear deal with Iran promises to unleash a new round of chaos in the Middle East, destabilize allies and empower terrorist groups.
And he knows it. That's the upshot of Obama's letter to Rep. Jerrold Nadler (D-Manhattan-B'klyn) to secure Nadler's support for the deal.
Nadler says he believes the deal will keep Iran from going nuclear even after all its enforcement provisions end (though even Obama has admitted that's a concern).
But the congressman was worried that unwinding the sanctions regime would leave Tehran flush with cash, and primed to step up its proxy wars throughout the region.
In particular Nadler expressed his concern for Israel's security. In response, Obama's letter promises to beef up US support for allies in the region, especially Israel.
That includes more funding for missile defense and tunnel detection, as well as promised coordination with Gulf states who are often the target of Iran's proxy armies.
Nadler said that was enough to convince him. Strange — it should've added to his doubts.
Step back: Obama's letter clearly admits that the years following the deal will be increasingly violent ones for Israel and our Sunni Gulf allies — and he's right.
There's no need to boost security assistance unless you expect the threat to grow. And the deal, which unfreezes Iran's terror slush funds, will amplify that threat.
Israelis need protection from what Obama will unleash, in other words — and Obama's letter to Nadler shows he's well aware of that fact.
The Iran deal is a textbook case of a politician choosing short-term gain over someone else's long-term loss.
It gives the president his foreign-policy "legacy project" while avoiding the two things Obama wants to avoid while he's in office: US war with Iran and an Iranian nuclear-weapons breakout.
Once he's out of office, it's all someone else's problem.
The deal doesn't make war less likely. Indeed, it continues the Iranian war on America and our Mideast allies under conditions more favorable to Iran while not preventing Iran's nuclearization.
Iran is already showing how others will suffer. On Aug. 20, an Iranian Revolutionary Guard commander orchestrated a series of rocket attacks on northern Israel from Syria.
Israel retaliated and its defense minister, Moshe Ya'alon, didn't mince words: "What we've seen tonight is the prelude of things to come, following the signing of the nuclear agreement and the lifting of sanctions."
But it's not just Israel — it's the whole region. Though they don't say these things publicly, Sunni states read the deal as Washington abandoning them in hopes of allying with their nemesis, Iran.
That's why the top Arab leaders all declined to show for Obama's "Arab Summit" a few months back.
Iran's growing in power even as the Arabs think America no longer has their back. Naturally, they'll take the arms the president has promised them to make the Iran deal go down a little better — indeed, they're already buying more from the French, Russians and others.
Huh: Didn't US policy used to be trying to avoid Middle East arms races?
Another problem with Obama's hoped-for détente with Iran: It'll boost radicalization across the Arab world — feeding the propaganda of ISIS and others about the "Shiite menace." Obama says our cooperation with Iran will help contain ISIS. The opposite is true.
And it gets worse — because the region will see a nuclear arms race, too, as other nations prepare to check an Iran that, under the deal, can easily go nuclear in a decade or so.
Saudi Arabia signed a deal earlier this year to increase nuclear cooperation with South Korea, and of course the Saudis can afford to buy weapons if they need to. Other states, like Egypt, are sure to consider the same.
Terrorism, disorder and nuclear proliferation. This is Obama's true legacy, and it's what Jerrold Nadler is buying into in exchange for the president's promises.
Seth Mandel is The Post's op-ed editor.