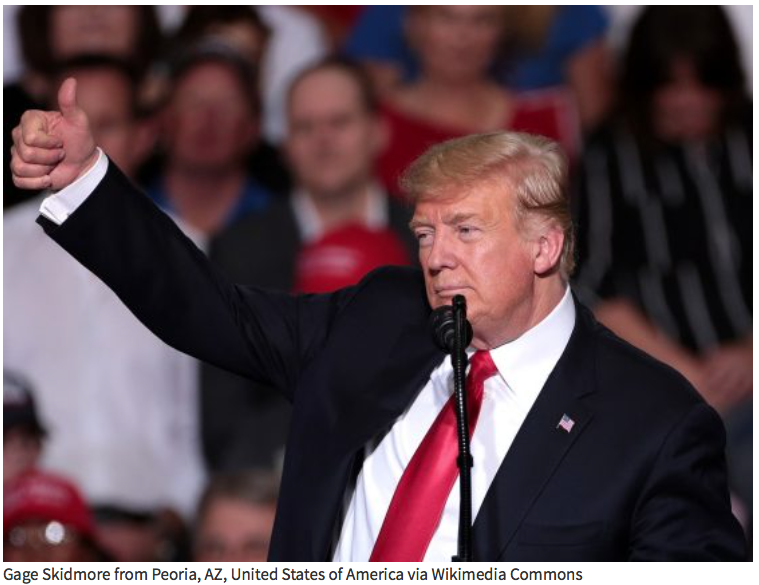 The Hollywood left has been trying to cancel Donald J. Trump ever since he announced his bid for the presidency. Not content to let him retire from office in peace his union, one of screenland's most important, had undertaken an effort to expel him, charging him with violating the union's Constitution.
Mr. Trump responded Thursday with a charge of his own, calling the union "useless" to its members and saying of the expulsion effort, "Who Cares!"
"I write to you today regarding the so-called Disciplinary Committee hearing aimed at revoking my union membership. Who cares!" Trump wrote in a signed letter to union President Gabrielle Carteris — who played Andrea Zuckerman on "Beverly Hills, 90210" for a decade, various news outlets reported.
A more than 30-year member of SAG-AFTRA, a group whose predecessor organization was once headed by Ronald Reagan, Mr. Trump apparently has little concern his body of work will be affected.
"While I'm not familiar with your work," he said in a letter to Carteris, the former president asserted his continuing pride in his "work on movies such as Home Alone 2, Zoolander and Wall Street: Money Never Sleeps; and television shows including The Fresh Prince of Bel-Air, Saturday Night Live, and of course, one of the most successful shows in television history, The Apprentice – to name just a few!"
Mr. Trump then twisted the knife by giving bad reviews to SAG-AFTRA's "dismal record as a union."
"Your organization has done little for its members, and nothing for me – besides collecting dues and promoting dangerous un-American policies and ideas – as evident by your massive unemployment rates and lawsuits from celebrated actors, who even recorded a video asking, 'Why isn't the union fighting for me?'" he wrote. "As such, this letter is to inform you of my immediate resignation from SAG-AFTRA. You have done nothing for me."
In January Carteris said Mr. Trump had "attacked the values that this union holds most sacred – democracy, truth, respect for our fellow Americans of all races and faiths, and the sanctity of the free press" following the conclusion by the union's national board that he had violated union rules by fomenting a riot on Capitol Hill on January 6, an incident for which he was also impeached for a second time without the benefit of due process.
Some actors, commentators, and film writers have gone so far as to suggest Mr. Trump's appearance in such films as Home Alone 2 – which amounts to a cameo lasting mere minutes – be edited out of any future showings of movies in which he participated.