By PAUL BEDARD     •     Washington Examiner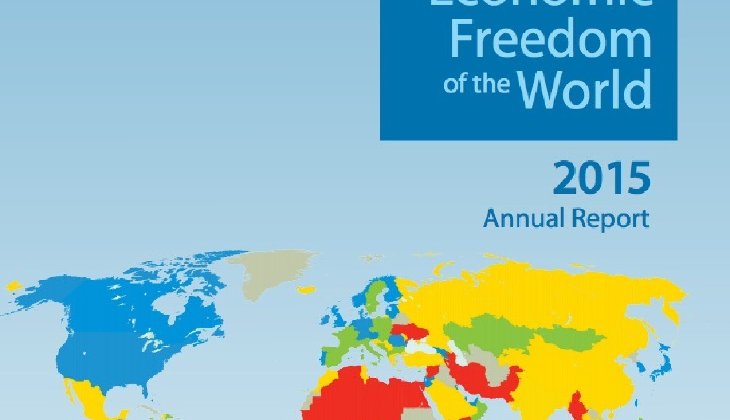 The United States, ranked second in worldwide economic freedom as recently as 2000, has plummeted to 16th, according to a new report of world economies.
The Fraser Institute's annual report, Economic Freedom of the World, showed that the country's drop started in 2010, the second year of the Obama administration.
The world-recognized report showed that the U.S. fell in several areas, including legal and property rights and regulation.
"The United States, once considered a bastion of economic freedom, now ranks 16th in the world after being as high as second in 2000," said the report issued Monday morning.
Building infrastructure from the ground up.
When Del Monte needed an IT infrastructure built up from scratch, they called HP. What would normally take 18 months had to get done in 8. Watch the video to see what happened.
PROMOTED BY HEWLETT PACKARD
The top 10: Hong Kong, Singapore, New Zealand, Switzerland, United Arab Emirates, Mauritius, Jordan, Ireland, Canada, with the United Kingdom and Chile tied at 10.
The analysis uses 42 variables to create an economic freedom rating of 157 countries based on the "size of government, legal structure and security of property rights, access to sound money, freedom to trade internationally, and regulation of credit, labor and business."
In a statement, Fred McMahon, Dr. Michael A. Walker Research Chair in Economic Freedom with the Fraser Institute, said, "A weakened rule of law, the so-called wars on terrorism and drugs, and a confused regulatory environment have helped erode economic freedom in the United States, which remains behind Canada and other more economically free countries such as Qatar, Jordan and the U.A.E."
Overall, he added, "Economic freedom breeds prosperity and economically free countries like Canada offer the highest quality of life while the lowest-ranked countries are usually burdened by oppressive regimes that limit the freedom and opportunity of their citizens."