by Morgan Chalfant     •     Washington Free Beacon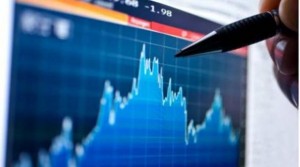 U.S. employment costs posted the smallest increase on record in the second quarter of 2015.
The Labor Department released the figures Friday, Reuters reported. The Employment Cost Index, the general measure of labor costs that is used as an accurate indication of labor market slack, ticked up only 0.2 percent in the second quarter.
Down from a 0.7 percent gain in the first quarter, this represents the smallest gain since the government started measuring the employment cost index in 1982.
Some economists had anticipated that the figure would see a 0.6 percent increase in the second quarter.
"This data has periodically proved to be very lumpy and the sharp deceleration is inconsistent with other measures of wage inflation that are trending higher, not falling off a cliff," said Eric Green, chief economist at TD Securities in New York City.
Comprising 70 percent of employment costs, wages and salaries endured their smallest gain on record, rising 0.2 percent in the second quarter after ticking up 0.7 percent in the first. In the private sector, wages and salaries recorded identical gains.
Overall private sector compensation did not rise at all, the first instance of such an occurrence. Over the last 12 months, labor costs have risen only 2.0 percent, which represents the lowest 12-month increase since last year.
Still, Federal Reserve chair Janet Yellen has indicated that the Fed may raise interest rates later this year due to improvement in the labor market. Currently, the unemployment rate sits at 5.3 percent, near the 5.0-5.2 percent range that many Federal Reserve officials deem indicative of full employment.
News of the lagging employment cost index growth comes one day after data from the Bureau of Economic Analysis (BEA) indicated that the U.S. economy grew 2.3 percent in the second quarter of 2015, down from the 4.6 percent growth experienced in the second quarter of 2014.