by Morgan Chalfant     •     Washington Free Beacon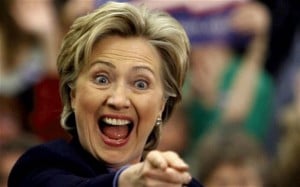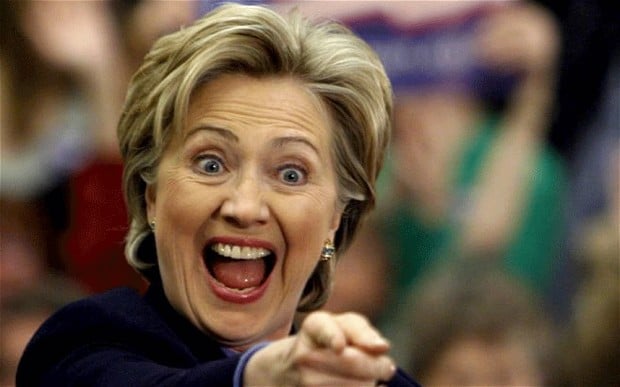 A watchdog group that has asked the federal government to investigate a number of possible ethics violations involving Hillary Clinton has named the presidential candidate the worst ethics violator of 2015.
The Foundation for Accountability and Civic Trust (FACT) released its list of worst ethics violators Tuesday, placing Clinton in a "league of her own" due to ongoing ethics scandals involving the former secretary of state.
The watchdog cited a number of examples as evidence Clinton abused her government position and violated ethics rules, including a recent report that then-secretary of state Clinton gave preferential treatment to a business associate of her son-in-law in 2012.
Last week, FACT filed a complaint with the Office of Government Ethics to investigate whether Clinton gave special government access to an investor at a deep-sea mining company because of his connection to her daughter's husband, Mark Mezvinsky.
Revelations about Clinton's intervention on behalf of her son-in-law, first reported by the Associated Press, were uncovered in the most recent batch of Clinton emails that the State Department has been vetting and releasing since it was discovered that the former secretary of state exclusively worked on a personal email account. The FBI is currently investigating Clinton's email setup.
The complaint unveiled by FACT last week was one of multiple that the watchdog filed this year related to Clinton. FACT has also asked the federal government to investigate the Clinton Foundation's payments of nearly $350,000 to Clinton's failed 2008 presidential campaign to rent an email list, allegedly illegal interactions between Clinton's current presidential campaign and Ready for Hillary, her political action committee, and meetings between Clinton's team and Senate Democrats.
"Elected officials are sent to Washington to follow and uphold the law and so they need to be held to the highest standard of ethics. Even the appearance of impropriety can quickly erode public trust, and Mrs. Clinton is in a league of her own," FACT executive director Matthew G. Whitaker, a former U.S. attorney, said in a statement.
"We will continue to vigorously hold the lantern over unethical behavior so that we have a government that serves the public's interest, not the self-interests of leaders who think they are beyond reproach."
According to a Quinnipiac University poll released Tuesday, nearly six in 10 American voters do not trust Hillary Clinton.