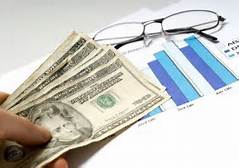 by Jim McElhatton
Two months before enrollment began in the Obamacare exchanges, the administration's top health care official heaped praise on WebMD for launching an online resource to help Americans navigate the complex law.
The consumer health care site had the occasional nice thing to say about Obamacare, too. In one article, it predicted doctors might pick up more patients and crowed in an article titled "7 Surprising Things About the Affordable Care Act" that many consumers already had received insurance refunds under the law.
But what neither Health and Human Services Secretary Kathleen Sebelius nor WebMD mentioned at the time was that the company, which millions of Americans regularly read for health news, also stood to earn millions of dollars from a federal contract to teach doctors about Obamacare.
The contract documents, reviewed by The Washington Times, reward WebMD handsomely. For instance, the fee schedule offers dozens of products, including:
• As much as $126,826 for a single 5,000-word review article on scientific advances in a clinical topic.
• Up to $68,916 for a four-minute video from an opinion specialist.
• More than $140,000 for an eight-question online quiz.
WebMD says it doesn't believe it had an obligation to disclose to its broad consumer base its $4.8 million contract with the government. The company says the contract, while awarded to WebMD, went through its Medscape platform, which provides continuing education to doctors in a password-protected portal and is run independently from WebMD's news operation.
But a key senator disagrees.
Sen. Chuck Grassley, Iowa Republican, told The Washington Times that WebMD's status as an Obamacare contractor merits more disclosure.
"Disclosure and transparency would be a good practice for any recipient of federal funding to promote the administration's health care plan," said Mr. Grassley, an influential member of the Senate Finance and Budget committees.
"Even if certain content is not produced with federal funding, but the same company takes federal government money to produce other materials, consumers would be better-informed by knowing the financial relationships," the senator said.
Beyond the contract, there are other signs of closeness between the administration and WebMD.
When the website announced its online portal in August, Mrs. Sebelius provided a quote for the company's press release saying the Web page would educate consumers and help "improve the quality of healthcare for millions of people across our nation."
Weeks later, the company received a $4.8 million task order on an existing contract from the Centers for Medicare and Medicaid Services to educate health care professionals about parts of Obamacare, records and interviews show.
WebMD says the contract is entirely separate from the company's news operation, which has published both positive and critical articles about the health care law.
"We are a news and information company that is similar to newspapers, television news and other news sources that maintain strict editorial controls," said WebMD spokeswoman Katherine Hahn. "In fact, our editorial team has won multiple awards for the quality of their journalism. Our editorial group is a completely separate part of the organization than the group that works on sponsored programs."
Still, few if any news outlets earn millions of dollars in training fees from the government on topics they cover, putting WebMD in a unique spot in the media landscape as it navigates not only potential conflicts but also the appearance of conflicts.
The two projects have similar names. The online portal praised by Mrs. Sebelius is known as the Healthcare Reform Center, which officials say is different from the paid education project, known as Healthcare Reform Educational Initiative.
While WebMD said its presentations to doctors sponsored by CMS are always disclosed, finding those disclosures requires registering on the Medscape site, then clicking on specific online videos and other presentations backed by CMS.
CMS officials defended the contract.
"As part of our broad outreach and education efforts that we have conducted across CMS programs for years, we are working with Medscape, which is owned by WebMD, to inform Americans about the new opportunity to enroll, many for the very first time, in quality affordable health care coverage," the CMS statement read.
While the company hasn't provided any "consumer education" about Obamacare for CMS, that work could be added "if the government chooses to do so," Ms. Hahn confirmed. Neither CMS nor WebMD revealed any details about how that consumer education program would look, but Ms. Hahn said funding sources would be disclosed.
The $4.8 million contract to WebMD was awarded at the end of September and covers the upcoming fiscal year, so work hasn't begun, according to WebMD.
Under the contract, awarded through the General Services Administration's supply schedule, the training services consist of lectures, articles, podcasts and "expert viewpoints" in audio, video or writing, among other presentations. Doctors can get continuing education credits for watching the videos.
A four minute expert viewpoint video — described in GSA documents as a way for "key opinion leaders to offer specific commentaries" — costs the government up to $68,916 under the contract.
An "exclusively sponsored" five- to eight-question quiz "to convey key sponsor messages" costs more than $140,000 under the contract for a three-month term.
Several of the online offerings through Medscape feature CMS personnel discussing Obamacare on video.
"The Health Insurance Marketplace: What does it mean for my practice?" features Dr. Eugene Freund, medical officer for the center for consumer information and insurance oversight at CMS.
In the video, Dr. Freund describes the enrollment, coverage changes, state and federal marketplaces and eligibility, but he also includes a hopeful message to doctors about the benefits of Obamacare.
"First, we should expect big changes in access," Dr. Freund said on the video. "We should expect to see more patients because there will be an increased number of insured Americans.
"The one-shop stopping assistance and the financial assistance based on eligibility, including tax credits to offset cost and cost-sharing subsidies, should increase the number of your patients who now have insurance."
It's unclear how much the presentation cost taxpayers, but records list varying prices for videos, including $129,219 for an "originally developed video webcast delivered by a single expert."
The CMS contracting work for WebMD comes at a time when the company has told investors it's not sure how Obamacare will impact its finances.
One one hand, pharmaceutical companies, insurers and other advertisers could cut back or delay advertising expenditures. But the company also sees opportunity in "our capabilities in providing health and wellness information and education, WebMD noted in a recent Securities and Exchange Commission filing.
.     .     .     .     .     .     .     .     .     .     .     .     .     .     .     .     .     .
Jim McElhatton is a reporter at the Washington Times.