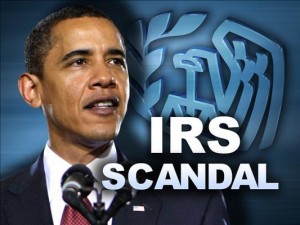 A veteran IRS worker testified on Thursday that officials from a Washington office led by a political appointee intervened in the screening of Tea Party applications, saying publicly for the first time the IRS chief counsel's office was involved in the controversial program.
Carter Hull, a recently retired tax law specialist, gave his first-hand account during testimony before the House Oversight and Government Reform Committee.
Hull had earlier come under scrutiny after an employee in the Cincinnati IRS office told congressional investigators that he had been micro-managing her review of Tea Party groups' applications for tax-exempt status. But Hull revealed that he, too, was taking orders from up the chain of command. 
Hull specifically said he was told to forward documents to an adviser for embattled IRS official Lois Lerner — who first revealed the targeting of Tea Party groups and has since refused to answer lawmakers' questions. But Hull said he was then told to send documents to the Office of Chief Counsel for their review — which is led by political appointee William Wilkins.
At an August 2011 meeting, Hull said, someone from the chief counsel's office said additional information was needed from Tea Party applicants that Hull was dealing with, and that a second letter should be sent out requesting more information.
These letters have since been cited by Tea Party groups as part of a drawn-out process that in some cases left them without any resolution for years.
Hull said during his testimony that the multi-level layer of review was "unusual." And he said the Cincinnati office was stuck on applications because he, too, was waiting for guidance from the chief counsel's office.
"I was waiting for word from chief counsel as to how to proceed," Hull said.
Hull repeatedly said that he was not told specifically to hold up applications. But he confirmed that after meeting with the chief counsel's office, applications were eventually taken out of his control and forwarded on for "further review," which he said was "rare."
The committee on Thursday also heard from Elizabeth Hofacre, a Cincinnati office employee who reviewed dozens of Tea Party applications under Hull's management before she transferred to another office.
Hofacre testified that she was "deeply offended" when senior government officials tried to blame the targeting scandal on a handful of supposedly rogue employees in the Ohio office.
"Personally, I felt like it was a nuclear strike. I felt they were blaming us," she said.
House Republicans first revealed a day earlier that they'd been told of higher-level involvement at the IRS.
According to Republicans, Hull revealed to them that he tried to move forward with approving or denying applications, but Lerner ruled that the applications should go through the chief counsel's office and Lerner's senior adviser. According to Republicans, Hull indicated it was the first time in a nearly 50-year career that he had to send applications to Lerner's senior adviser.
Lerner has so far refused to testify. She invoked her Fifth Amendment rights at one hearing, but Republicans later voted that she had in fact waived those rights by delivering a statement.
"We intend to have her back," Issa told Fox News on Wednesday.
There were other fireworks at Thursday's hearing, as Democrats pressed their claims that Inspector General J. Russell George was suppressing details about other non-Tea Party groups being targeted. Democrats on Wednesday trumpeted comments from IRS Acting Commissioner Danny Werfel that George contacted him to object to documents being released that supposedly pertained to other categories of groups experiencing delays.
Some Democrats have argued that liberal groups received similar treatment, though George — who also testified on Thursday — has generally denied that they were targeted like conservative groups were.
George revealed on Thursday, though, that there were documents that showed the word "progressive" — presumably in reference to groups receiving additional screening — but said he did not get those documents until last week. He appeared to fault the IRS for this delay. He said he was "very disturbed" his office did not receive the documents until last week.
Issa said Thursday that the committee will take up any "credible" accusations pertaining to inspectors general, but as of now "stand solidly behind" their efforts.
.     .     .     .     .     .     .     .     .     .     .     .     .
This article was originally published at FoxNews.com.