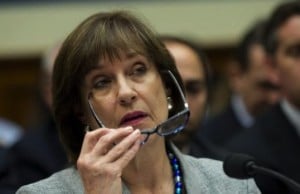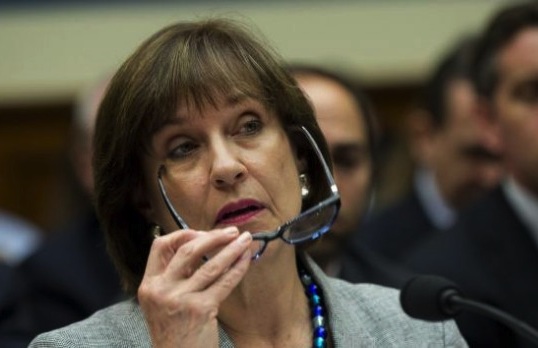 A D.C.-based supervisor in the IRS's tax-exempt status division has indicated during interviews with congressional investigators that the targeting was deliberate and not run by rogue agents in Cincinnati.
Holly Paz, who until recently was a top deputy in the IRS division that handles applications for tax-exempt status, told congressional investigators she was personally involved in reviewing Tea Party applications for tax-exempt status as far back as 2010, reviewing as many as 30.
The involvement of Paz thickens the plot considerably and shatters the theory that two rogue agents in Cincinnati got bored in their cubicles one day and decided to target for special scrutiny Tea Party and other conservative groups.
Paz's supervisor was Lois Lerner, who headed the tax-exempt division. It was on May 22, the day after Paz was interviewed by investigators, that Lerner refused to answer questions from lawmakers at a congressional hearing, citing her Fifth Amendment right not to incriminate herself.
Was Lerner worried about what Paz had told investigators and that her testimony would contradict Paz's?
The full transcript of Paz's interview has not been released. Democrats say that's because the full transcript would reveal no vast left-wing conspiracy, with Elijah Cummings, ranking Democrat on the House Oversight Committee, proclaiming the investigation over.
But Chairman Darrell Issa says it's only just begun, with enough of the interview being released to demolish the big lie about Cincinnati without tipping off those being investigated.
By the fall of 2010, Carter Hull, an IRS legal expert also based in Washington, was working on about 40 Tea Party applications, Paz said. She added that for several months that year, Hull worked closely with Elizabeth Hofacre, one of the "rogue" agents in Cincinnati, to review the Tea Party cases.
In Hofacre's interview, she complained that Hull micromanaged her work. Rogue agents are rarely supervised.
Paz, who gave $2,000 to Barack Obama's presidential campaign in 2008, was allowed to sit in on 36 of 41 interviews that the Inspector General's office conducted with IRS employees — an arrangement brokered by Paz and Lerner.
"I can't remember if I made the request or Lois Lerner made the request," Paz told congressional investigators. "But we discussed that in order for the IRS to be able respond to the report, we had to understand what information TIGTA (Treasury Inspector General for Tax Administration) had and what they were being told."
It is unseemly and unusual for potential targets of an investigation to sit in on the investigation. If Paz and Lerner were not only orchestrating the Tea Party scrutiny but also monitoring the investigation of that action, were these among the things discussed when former IRS Commissioner Douglas Shulman made 157 visits to the White House?
Paz insists that when agents were told to target "tea party" groups, it was intended to be a generic term for politically active groups of all stripes. Paz said "tea party" could mean any political group, just like Coke is used as a generic term for soda, or people refer to tissues as Kleenex.
Not so, says highly supervised "rogue" agent Hofacre, who told investigators she kicked out any liberal groups that other agents tried to put in with the Tea Party cases. She said she understood the term to mean conservative or Republican groups. "I was tasked to do Tea Parties, and I wasn't … equipped or set up to do anything else."
Indeed, a USA Today analysis of IRS data shows that dozens of liberal groups received tax-exempt approval in the 27 months that Tea Party groups sat in limbo, even though the liberal groups were engaging in similar activity.
The targeting of Tea Party groups formed by their opposition to ObamaCare by an Internal Revenue Service with the task of enforcing it is no accident and was directed from high in Washington, D.C.
.    .    .    .    .    .    .    .    .    .    .    .    .
This op-ed article was published in the Investors Business Daily.