'It's about jobs."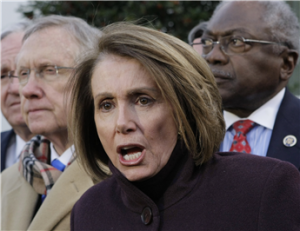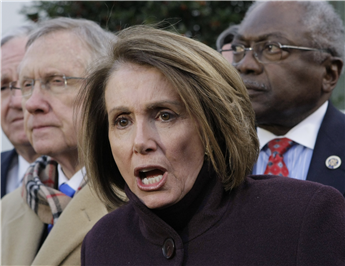 That was how then-House Speaker Nancy Pelosi described ObamaCare shortly before President Obama signed it into law.
Turns out she was right, although not in the way she meant.
Pelosi was, after all, promising that ObamaCare would create jobs — 4 million of them. But we now know that ObamaCare is killing jobs and slashing workers' hours instead.
The most recent evidence comes from a Gallup survey of small businesses, commissioned by Littler Mendelson, a labor & employment law firm. Gallup found that more than four in 10 companies have frozen hiring because of Obama-Care, and almost one in five have cut workers to minimize the cost of the law.
Another 38% said they'd "pulled back on their plans to grow their business."
Meanwhile, just 9% thought ObamaCare would be good for their business.
Littler Mendelson's Steven Friedman called the findings "pretty startling."
Evidence Stacking Up
This is hardly the first or only sign of ObamaCare's harmful side effects on the job market.
A January survey by human resources consulting firm Adecco that half of small businesses said they planned to cut jobs, not hire new workers, or shift to more part-timers because of the law.
In March, the Federal Reserve reported that businesses were citing ObamaCare costs "as reasons for planned layoffs and reluctance to hire more staff."
Earlier this year, Gallup found a sharp uptick in part-time work, with part-timers accounting for almost 21% of the labor force, up from 19% three years ago.
IBD's Jed Graham reported in May that retailers had cut average weekly hours for nonsupervisory workers by 2%, the sharpest such decline in more than three decades.
Graham also reported on the explosion in temp jobs, noting that "in the past four months, the temp industry has added 99,000 jobs, a spurt that has outpaced the gains in every other sector, except the restaurant industry."
Companies are starting to tell in quarterly earnings reports how they will be cutting hours or shifting to part-time help to avoid taking a massive Obama-Care hit to their bottom lines.
And last week, IBD reported that local governments across the country have been cutting part-time hours to 29 or fewer a week so they can avoid ObamaCare as much as possible.
Full-Time Problem
What's driving all this jobs trauma is the ObamaCare mandate that every company with 50 or more full-time workers provide those workers "affordable" health benefits, or face fines that can add up to millions of dollars. The IRS decided in a ruling earlier this year that for the purposes of ObamaCare, a 30-hour workweek would be considered full time.
The situation has gotten bad enough that even Democrats who voted for the law are starting to worry about the mandate's ill effects on jobs.
Sen. Joe Donnelly, D-Ind., has even teamed up with Sen. Susan Collins, R-Maine, on a bill that would define "full time" as 40 hours a week. Donnelly told the Washington Post that without that change, ObamaCare will "be a negative for our families."
Who's Ignorant?
ObamaCare backers claim that all this talk from small firms about cutting jobs comes from the fact that too many are ignorant of the law. "We need to do more educating about the law," said Rhett Buttle of the Small Business Majority.
But the ones who've shown their ignorance are those Democrats who thought the federal government could sharply boost the cost of employment without having a negative effect on jobs.
HHS Secretary Kathleen Sebelius even claimed that the employer mandate would provide small businesses an incentive to hire. "What I hear from folks is they see this as a huge step forward," she said.
If Democrats really want to take a huge step forward on jobs, a good place to start would be repealing ObamaCare entirely.
.    .    .    .    .    .    .    .    .    .    .    .
This op-ed was published in the Investors Business Daily.