by Alana Goodman     •     Washington Free Beacon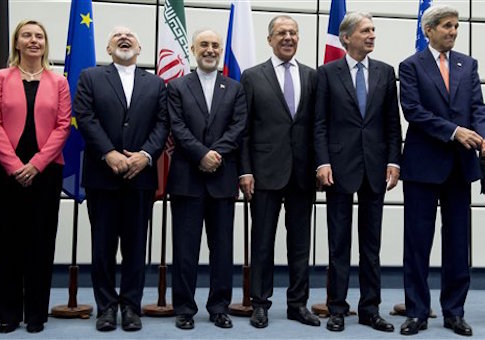 More Americans want Congress to vote down the Iran nuclear deal than to approve it, according to two new polls released this week.
Fifty-two percent of Americans polled by CNN/ORC said Congress should reject the agreement, while 44 percent said it should be approved. A plurality of respondents in a separate survey commissioned by the Israel Project also said legislators should scrap the deal.
The CNN poll found opposition to the deal is higher among Republicans and independents, with a respective 66 percent and 55 percent objecting to it. Sixty-one percent of Democrats said the agreement should be approved.
The results are similar to the TIP survey of registered voters released on Wednesday. Fifty-two percent of respondents said they disapprove of how President Obama has handled the Iran nuclear negotiations.
That poll also found that opposition to the Iran deal itself has grown significantly over the past two months. In early June, 30 percent of respondents disapproved of the framework agreement and 43 percent approved. In the latest TIP poll, 44 percent disapproved of the deal and 40 percent approved.
There are also indications that arguments against the agreement are persuasive to many Americans. After hearing a list of 10 concerns about the deal, just 23 percent said they wanted Congress to approve it, while 62 percent said they wanted Congress to reject it.
"The more voters hear about and learn about the deal with Iran, the greater their opposition," said TIP in a statement. "While some seemed to hold out hope in June, those hopes have been dashed and voters now stand in opposition. As the debate surrounding this issue continues to heat up, there is little question as to which direction these numbers will continue to move."
The polls follow another survey released by TIP on Tuesday of Jewish Americans, which found that a majority of respondents disapproved of how President Obama handled the Iran talks.
The latest TIP poll surveyed 1,978 registered voters between July 21 and July 24. It was conducted by Olive Tree Strategies and had a 2.2 percent margin of error.
The CNN poll interviewed 1,017 adult Americans between July 22 and July 25. It was conducted by ORC International and had a 3 percent margin of error.