A failed experiment to cut Russia from the World Wide Web stokes fears of Chinese-style online censorship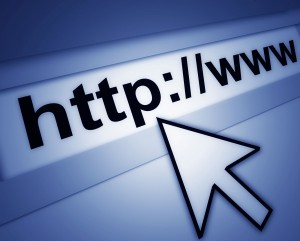 by Roland Oliphant     •     The Telegraph
Russia has run large scale experiments to test the feasibility of cutting the country off the World Wide Web, a senior industry executive has claimed.
The tests, which come amid mounting concern about a Kremlin campaign to clamp down on internet freedoms, have been described by experts as preparations for an information blackout in the event of a domestic political crisis.
Andrei Semerikov, general director of a Russian service provider called Er Telecom, said Russia's ministry of communications and Roskomnadzor, the national internet regulator, ordered communications hubs run by the main Russian internet providers to block traffic to foreign communications channels by using a traffic control system called DPI.
The objective was to see whether the Runet – the informal name for the Russian internet – could continue to function in isolation from the global internet.
The experiment, which took place in spring this year, failed because thousands of smaller service providers, which Roskomnadzor has little control over, continued to pass information out of the country, Mr Semerikov said.
Smaller providers account for over 50 per cent of the market in some Russian regions, generally lack the DPI technology used by the larger companies to implement the blocking orders, and often use satellite connections that cannot be easily blocked.
Russian officials denied any such experiment had taken place. A Roskomnadzor spokesman said "there was not such experiment". The agency had not responded to a written request for further details by close of business Thursday.
Mr Semerikov's comments had been wrongly interpreted and "in such a form that it is pointless to comment on it," another Roskomnadzor spokesman told RBK, a Russian newspaper.
But the reported Spring experiment follows a similar test in July last year, when security agencies including the FSB, the defence ministry, and the interior ministry collaborated with the national telephone operator to see if a national intranet made up of the domain names ending in .ru or. рф could continue to operate if cut off from other parts of the Internet.
That test was reportedly ordered personally by Vladimir Putin, the Russian president, to assess the Russian internet's ability to continue operating if Western countries introduce sanctions cutting off the country from the internet, and resulted in a decision to build backup infrastructure to ensure the Runet's continued operation.
Sanctions that prevent Western companies from doing business in Crimea, the province of Ukraine annexed by Russia in 2014, have made some internet services unavailable there.
Andrei Soldatov, an expert on Russia's security services and the co-author of a new book about the Kremlin's internet security policy and eavesdropping practices, called that a "pretext".
In reality, said Mr Soldatov, officials are readying for the possibility of shutting down the information flow to and from the outside world in case of a domestic political emergency.
"This is actually just one of a series of such experiments, and it gives us a very good idea of what they have in mind. If you look at the doctrine of information security, it is all about the same thing: the fear of Western countries using the internet as an instrument of influence in Russia and so on," he said.
Mr Soldatov said the failure of the spring experiment proved that the authorities were unlikely to succeed in imposing such an information blackout.
"You technically can't impose a Chinese model of censorship on an internet system which, like Russia's, has grown for 20 years as an almost entirely uncontrolled, free space," he said.
Russia has introduced a number of restrictive internet laws in recent years, in what some have described as an effort to impose "digital sovereignty" on cyber space.
Legislation to date includes blacklisting of websites deemed "extremist" or harmful to children, making bloggers with more than 3,000 daily readers subject to the same restrictions and regulation as newspapers and television, and requiring internet companies to move all servers containing data on Russia citizens to Russia.
Critics said the extremism and child protection laws are so loosely worded they can be applied arbitrarily. Sites banned under the extremism law include the website of Gary Kasparov, the chess champion and Kremlin critic, grani.ru, an opposition news website, and the blog of Alexey Navalny, an anti-corruption campaigner and vociferous critic of Mr Putin.