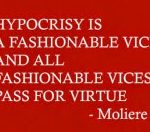 by Brent Scher • Washington Free Beacon
The reelection campaign for Bernie Sanders spent more than $400,000 to travel on private jets during the midterm elections, Federal Election Commission filings show.
The Washington Free Beacon first reported on Sanders's use of private jets in 2017 after he disclosed a payment of just under $40,000 to Apollo Jets, a New York-based company "dedicated to providing a luxury flight experience." The campaign stepped up its use of private planes in the campaign's final weeks, spending $297,685 with Apollo Jets for a nine-state tour at the beginning of October.
The campaign's latest filing, submitted to the FEC late last week, shows an additional $6,772.50 payment to Apollo Jets on October 30, bringing Sanders's total spending on private air travel to $403,024 for the midterm cycle.
Sanders's extensive use of private jets on the campaign flies in the face of his rhetoric on climate change, which he views as the "single greatest threat facing our planet." The transportation industry is viewed by many, including Sanders, as a major environmental culprit, given the volume of emissions produced by aviation. Continue reading →
---