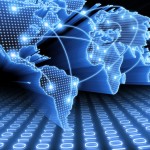 By National Center for Public Policy Research
To show support for the promotion and protection of intellectual property rights, the National Center has joined with over 50 organizations in a coalition letter to Congress. This letter lays out the importance of IP in creating American opportunity and competitiveness.
By sharing this set of guidelines and beliefs with lawmakers, the coalition hopes to encourage Congress to show respect and vigilance for this important part of the nation's economic engine.
In addition to the National Center, other free-market organizations that signed the letter include the American Legislative Exchange Council, Americans for Tax Reform, Frontiers of Freedom and Independent Women's Voice. Jesse Jackson's Operation PUSH Coalition has also signed on.
Addressed to the entire 116th Congress, the letter notes that the U.S. Constitution addresses the need to protect intellectual property in Article I, Section 8. This proves the Founding Fathers' recognition that "the best way to encourage creation and Continue reading →
---