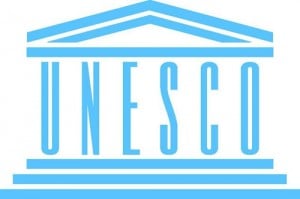 By Shawn Macomber •  Lawfare Tyranny
Surprise, surprise.
Once again we are breathlessly being told that the United Nations Educational, Scientific and Cultural Organization (UNESCO) will refer yet another batch of apocalypse-minded Islamist enemies of culture to the International Criminal Court — this time over the destruction of 15th century Muslim shrines in Timbuktu by al-Qaeda affiliated insurgents.
"Two months ago I met the prosecutor and I believe they are progressing rapidly, and I hope they will be ready to present the case before the ICC," UNESCO General Director Irina Bokova said according to this AFP report.
Sounds great, but — as we asked back in March when Bokova was congratulating herself for referring ISIS to the ICC over the annhillation of artifacts in Mosul and promising her bold buck-passing would "mobilize a big part of the international community" — to what end? And mobilize how?
---