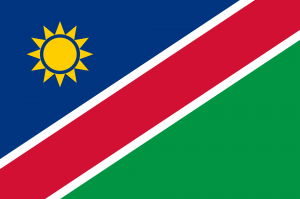 It had long been rumored that Namibian President Hage Geingob's ultimately un-delivered speech to the African Union summit in South Africa last July included a stinging rebuke of the International Criminal Court.
Here are the widely reported relevant leaked lines:
Some people are saying we are the ones who created the ICC. However, when one creates something to be an asset but later on it becomes an abomination, you have the right to quit it since it has ceased serving its intended purpose….No institution or country can dictate to Africans, who and by whom they should be governed.
Now the nation's information minister Tjekero Tweya has announced Geingob's cabinet plans to make good on that warning, accepting a recommendation by the ruling Swapo Party to withdraw Namibia from the ICC — thorny "technical issues" of exiting the Rome Statute, which Namibia signed in 2002, notwithstanding.
The ICC's earliest supporters, it appears, grow weary of being its only targets.