By Shawn Macomber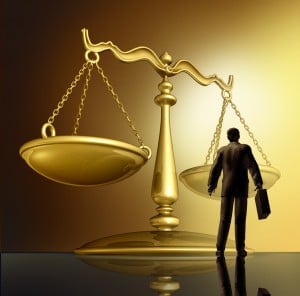 Over at The Washington Times this weekend Center for Freedom and Prosperity President Andrew F. Quinlan put together a fantastic, hard-hitting, and sobering brief against the International Criminal Court in which he argues, "In Carl von Clausewitz's classic On War, he famously declared, 'War is politics by other means.' But in the modern age, it's become increasingly clear that international law is often just war by other means."
An excerpt is below, but by all means do eventually read the entire piece.

Like the U.N., membership in the ICC includes more than a few dictatorships. Almost 40 percent of ICC participating nations are rated as either partly or not at all free by Freedom House.

Overcoming majoritarianism and preventing an international organization from being unduly influenced by the self-interest of its dominant members is a constant challenge not just for the U.N., but for any large international body. The Organization for Economic Cooperation and Development, for example, has been captured by Western welfare states and used as a tool to bludgeon low-tax jurisdictions, and even the United States, into making themselves less competitive by raising tax rates and adopting big-government policies.

Recognition of these structural problems has long plagued the International Criminal Court with questions of legitimacy, which its record has done little to assuage.

In a dozen years, the International Criminal Court has brought 21 cases but secured only two convictions. Every case to date has come out of Africa, while brutal dictators in North Korea, Venezuela and Cuba were left untouched. That's because these nations were clever enough not to acquiesce to the ICC's jurisdiction or had powerful allies on the U.N. Security Council, such as China and Russia, to protect them from any investigative referral. African countries lack any such protections, but they're catching on: The African Union has passed several resolutions urging solidarity against the ICC.

That political factors could be influencing court decisions suggests a problem with independence and objectivity. Even if the court can resist the political influence a polarizing nation like Israel is sure to attract, its legal process may be irreparably flawed.