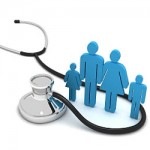 by Doug Badger • National Review
Critics of American health care often ask why ours is the only highly developed country without a taxpayer-funded universal health-care system.
It is a question meant to answer itself: There is no good reason, so the U.S. should fall in line with European financing methods. That is the view of advocates of "Medicare For All," a proposal backed by most House Democrats.
But the question deserves more than a rhetorical response. Health care is financed differently in the United States because it evolved differently. Private arrangements among hospitals, doctors, employers, and labor unions to finance medical insurance developed and matured over the course of decades, abetted by government policy that treats employer-sponsored health benefits differently than wages for tax purposes. That generally did not happen in Europe.
The American approach offers several advantages that often are overlooked. Continue reading →
---