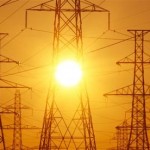 By George Landrith • Houston Chronicle
The Trump administration is working to slow down the implementation of a major international environmental regulation that's set to take effect in 2020. The administration hopes that the effort will ease the compliance burden on businesses by phasing in the rules gradually, rather than all at once.
Counterintuitively, phasing in the regulation could raise costs on American consumers, rather than reduce costs as the administration intends. It's smarter to let the rules go into effect as scheduled.
The regulation was issued years ago by the International Maritime Organization, which regulates global shipping. The rules will require ships to use fuel containing no more than 0.5 percent sulfur — a compound which causes acid rain and exacerbates people's breathing problems. That's a steep drop from the current global limit of 3.5 percent sulfur. Continue reading →
---