Proposal recommends role played by government be replaced by ICANN itself, an oversight committee and a review process involving many interested parties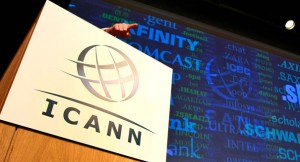 An international group of internet experts has released a proposal for how the US can cede oversight of the non-profit that manages the internet's names and addresses.
The 199-page document follows the US commerce department's controversial announcement last year that it would transfer its stewardship of the Internet Corporation for Assigned Names and Numbers (ICANN) to a global network of interested parties.
The details of how ICANN would run on its own have been eagerly awaited around the world and especially in the US, where some Republican lawmakers have raised concerns that the transition may allow other countries to take control of the internet.
Since 1998, ICANN has held the contract to manage the master database for top-level domain names such as .com and .net and their corresponding numeric addresses. The functions are collectively known as Internet Assigned Names Authority (IANA).
ICANN is governed by a collection of academics, technical experts, private industry and government representatives, public interest advocates and individual users from around the world, in what it calls a "multi-stakeholder process."
The transition proposal, released on Friday, recommends creating a separate subsidiary, with its own performance evaluation process, to actually operate the technical functions of managing the internet's name and address system under a contract with ICANN.
Similar to ICANN's current process, a community could raise the alarm if IANA functions are not performed appropriately, according to Alissa Cooper, a US-based network engineer who chairs the group coordinating the IANA transition.
"Because the proposal roots the accountability responsibility in the various stakeholder communities, that is one of the defenses against capture by any single constituency," Cooper told Reuters. "The proposal does a good job of maintaining the aspects of the current system that have been working well and carrying them forward to the future."
Under the proposal, ICANN would remain headquartered in California.
The proposal suggests that the role played by the US government be replaced by ICANN itself, an oversight committee and a review process involving many interested parties, none of which are governments or inter-governmental organisations.
US lawmakers have passed legislation requiring the Obama administration to present the transition plan to Congress. The transition is now expected in mid-2016. The proposal is up for public comment until 8 September.