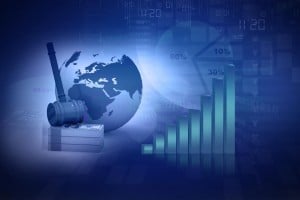 By Shawn Macomber • Lawfare Tyranny
Over at The Washington Times today Center for Freedom and Prosperity President Andrew F. Quinlan presents the International Criminal Court as Exhibit A in his case for why, despite the fact that Americans "spare little mind for the goings-on of international organizations," the activities of these aspiring transnational behemoths nonetheless will "not only have significant impact around the world, but could also play a role in the upcoming electoral contest."
After noting a few of the same foundational flaws in the ICC's mission that we have covered in detail in this space, Quinlan writes:
The United States chooses not to participate in the ICC, but that doesn't mean its actions have no bearing on U.S. interests. Given the history of the Court's involvement in ongoing conflicts and the negative results it can produce, the next president will have to keep a close eye on the current investigation and any potential proceedings that emerge from it.
He goes on to righteously excoriate the Organization for Economic Cooperation and Development (OECD), before tying the whole room together with this final warning:
The President of the United States is often called the leader of the free world. Increasingly, however, U.S. Presidents are watching from the outside as major world events are decided by unelected global bureaucrats. Whether they want to address the undertakings of these international organizations or not, the candidates vying to be the next president may similarly find that the decision is out of their hands.
Read the whole damning piece here.