By Peter Roff • Washington Examiner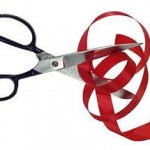 One of Barack Obama's proudest boasts was his claim he'd "saved" the American auto industry during the first year of his presidency. Maybe. He certainly did a lot, some of which might have actually been helpful, to keep the doors open at General Motors and to bridge the sale of Chrysler to Fiat, but it's not clear he did much to help Ford or any of the foreign manufacturers who build so many vehicles here in the U.S.
What he and his cohort didn't want to talk about, then or now, is all the policies they advocated that had helped put U.S.-owned manufacturers in the fix they found themselves in. This is particularly true in the environmental arena, where rules governing the corporate average fuel economy standards did so much to compel the production of cars people didn't want.
Requiring the auto companies to build more cars that got more miles to the gallon may seem like a good idea. In fact, it may Continue reading →
---