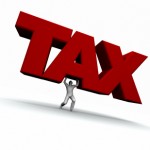 By Chuck DeVore • The Federalist
A California lawmaker recently came up with the bright idea that waiters who serve unrequested straws should go to jail for six months because … the environment. Another duo of lawmakers have proposed more than doubling California's business tax under the theory that employers wouldn't miss the cash, because the tax increase would only take about half of President Trump's recent tax cut.
Lawmakers all over the nation introduce weird or controversial legislation. Most of these bills are harmless, as they'd never make it out of the legislature, much less be signed into law by a governor. In California, however, many such legislative proposals are taken seriously and often do get signed into law.
Why is this? Sure, California is a liberal state. But, one key governmental structural factor likely contributes to Golden State lawmakers' seeming isolation from common sense: California lawmakers often make a career of full-time politics. Continue reading →
---