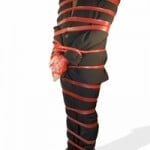 Americans continue to be on the move. According to North American Moving Services, California and New York were losing residents and had some of the highest rates of outbound moves (based on moving truck rental data) in 2018, while Texas and Florida were among the states with highest rates of inbound moves.
Broadly speaking, Texas and Florida tend to have public policies that support a free-market economy, whereas states like New York and California tend to do the opposite. The case can be made that residents seem to be voting with their feet in favor of economic freedom.
Economic Freedom Varies
While economic freedom varies across states within the U.S., it also varies within states, as my new study published by the Reason Foundation shows.
The "U.S. Metropolitan Area Economic Freedom Index" uses nine different measures of state and local government policies to produce an overall score for each of the nation's 382 metropolitan statistical areas (MSAs). For purposes of rankings, the 52 largest with over a million residents were examined separately. Continue reading →
---