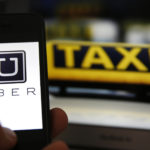 Chicago recently started taxing users of increasingly popular ride-sharing services so it could spend more on its increasingly unpopular mass transit rail service. This sort of thinking only makes sense to government officials.
When app-based ride sharing services Uber and Lyft started to catch on, cities thought they posed a dire threat to their local monopoly taxi services and tried to thwart them. But while ride sharing did cut into taxi ridership, it is also having a big impact on mass transit.
In Chicago, for example, ridership fell almost 4% in 2016 and another 3.5% last year. Ridership on weekends has plunged even further.
New York's subway system lost ridership in each of the past two years, something that is virtually unprecedented in the city.
In Washington, D.C., ridership on its buses and subway system was down 12% in February, compared with two years ago. And in Boston, ridership dropped 3.3% from 2015 to 2017. Continue reading →
---