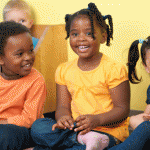 By Marcus Winters • National Review
Secretary of Education Betsy DeVos likes to point to Florida's education reforms from the Jeb Bush era as a potential model for expanding school choice. It's a reasonable place to start given that adoption of these policies in the early 2000s coincided with outstanding educational improvements in the state. Statewide progress on the National Assessment for Educational Progress, a test administered over time by the federal government, has far outstripped that of the nation and nearly all states.
But the new emphasis on Florida has put a target on the state's back. Two recent pieces, one in the Washington Post, the other in the New York Times, take direct aim at the state's two expansive school-voucher policies. Both stories seek to highlight the limitations of the school-choice reforms. Neither is convincing. And both are often highly misleading.
In the Post, reporter Emma Brown takes up Florida's corporate tax-credit program, which offers vouchers worth up to $5,886 for students from households with income below 260 percent of the federal poverty line. Last year nearly 100,000 students used scholarship, or voucher. If it were a school district, it would be about the size of Baltimore's. Continue reading →
---