Testing the Limits of "Suspension of Disbelief"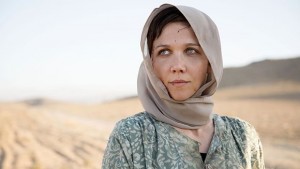 By Shawn Macomber • Lawfare Tyranny 
How much "artistic license" will be required to make the International Criminal Court appear fair, effective, and/or legitimate?
We're about to find out: Writer/director Hugo Blick plans to follow up his Maggie Gyllenhaal-starring BBC2 hit The Honourable Woman with an eight-part series set in The Hague, detailing the ICC's supposedly noble, swashbuckling role in the world.
Here's hoping Blick's plotting a farce because — as regular readers of this space well know — the reality of the Court is like watching the world's most expensive paint dry in an Africans Only cellblock.
We'll say it again: ICC fandom fails victims.
---