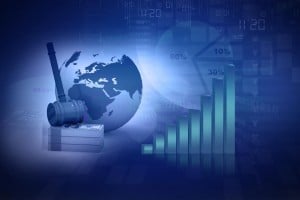 By Shawn Macomber • Lawfare Tyranny
The International Criminal Court marked International Women's Day by doing the one thing it actually does well — i.e. issuing a strongly-worded, self-aggrandizing, yet ultimately futile press release:
One woman subjected to violence is one too many. Women bear the brunt of sexual and gender-based crimes in conflicts around the world with alarming frequency and violence. Putting a stop to the culture of discrimination that allows sexual and gender-based crimes to persist requires our collective efforts. We cannot and must not remain silent. Our collective voice to speak up for the victims, our will to act, our resolve to end the cycle of violence against women and our commitment to hold perpetrators accountable through a robust and credible judicial process must remain firm and unabated.
All of this is true and laudable, of course…right up until the ICC congratulates itself for its supposedly robust — twelve years, more than $1 billion, two convictions — and credible — uh…not quite — judicial process.
Women throughout the world are suffering horrific abuse and degradations, and deserve justice, liberation, and recompense. Most of these women are being oppressed in parts of the world the all-Africa-all-the-time ICC doesn't even bother to pretend to take an interest in.
Women's rights — like all rights — are something the ICC will defend so long as the government/individuals violating those rights lacks powerful friends or benefactors. But if a violator is politically connected or adds prestige to the ICC's transnational aspirations?
Well, then women are on their own, just like everyone else.
Nice press release, though.